Timber-Look Aluminium Architectural Products for Homes by DECO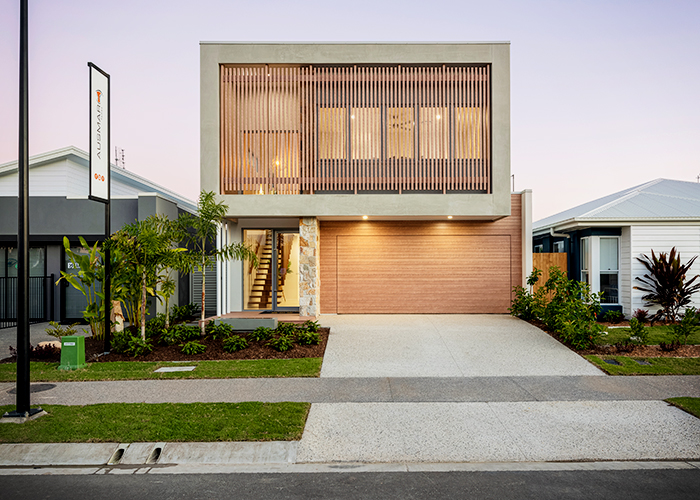 DECO adds show stopping design to Ausmar Homes' newest display
DECO Australia's leading range of timber-look aluminium architectural products have added the final touch of show-stopping design and low-maintenance living to Ausmar Homes' newest display home "The Narrabeen" on Queensland's Sunshine Coast.
The architecturally designed two-level home flaunts a stunning mix of DECO's aluminium building systems, including battens, cladding and decking - all finished in DECO's award-winning timber-look powder coating, DecoWood, to create an impressive contemporary woodgrain façade.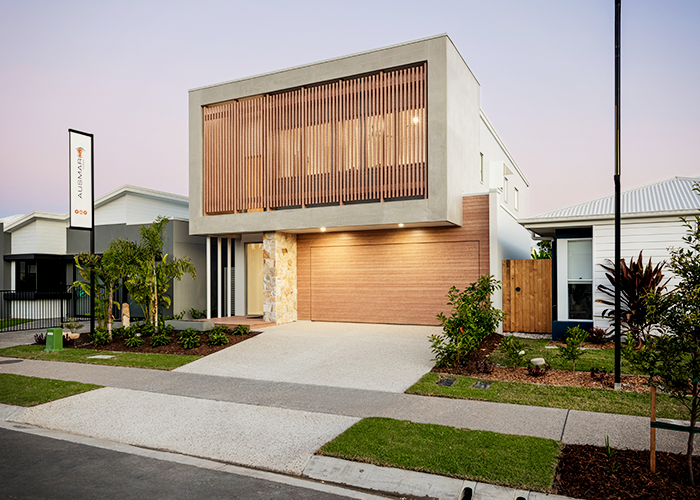 Among the home's signature features is the visually striking vertical DecoBatten frontage, which expands across the entire top floor creating a modern and sophisticated sanctuary for the upper level bedroom. The battens have been strategically spaced for ultimate privacy as well as to enhance light and airflow.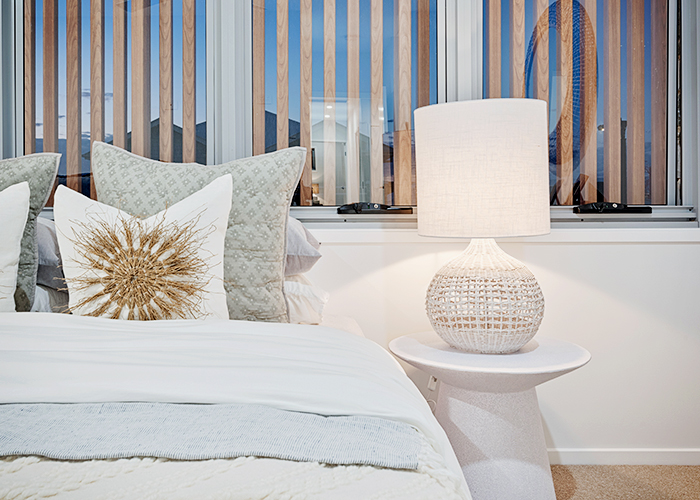 A design standout, Ausmar's innovative use of DecoClad's 'V-Groove' aluminium woodgrain cladding has enhanced the overall look of the home with a cladded garage door to create a seamless façade across the home's lower level. The clean look provides a simple, yet luxurious finish.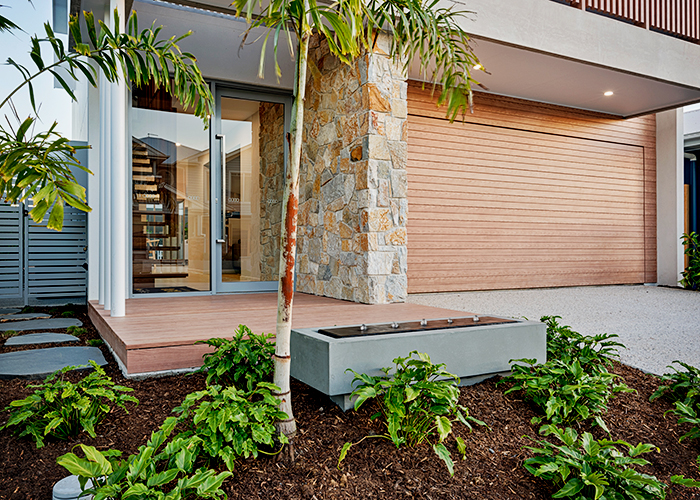 On approach to the front door, a stunning DecoDeck timber-look aluminium deck replicates the form, feel and appearance of natural timber decking. The deck is featured throughout the home's alfresco and pool area, keeping in tune with the Australian love of outdoor entertaining and coastal living.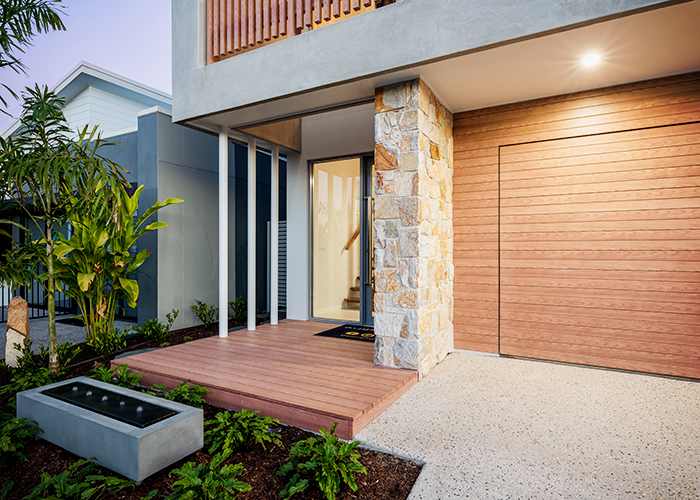 Used alongside stone and concrete, DECO's aluminium building products - all featuring the DecoWood finish in 'Spotted Gum' - create a resort-living design that requires minimal maintenance while still achieving great architectural style.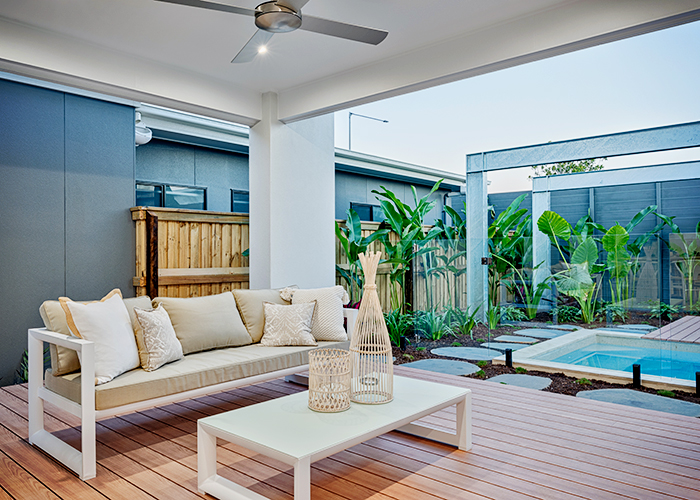 DECO's aluminium architectural systems are light-weight and easy-to-install, and when finished in the Super Durable™ DecoWood marine grade powder coated finish, offer a realistic timber appearance that is suitable for use in extreme environments including areas with high UV exposure and sea salt spray. All products are solid aluminium and therefore safe to also use in fire prone areas.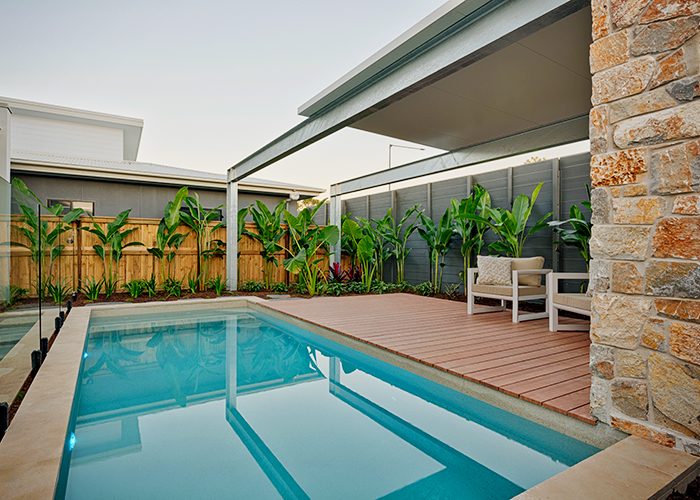 Ausmar Homes' "Narrabeen" display home is available for viewings between 10am - 4.30pm, seven days a week at 43 Leslie Cresent, Baringa, Queensland. Visit www.ausmarhomes.com.au.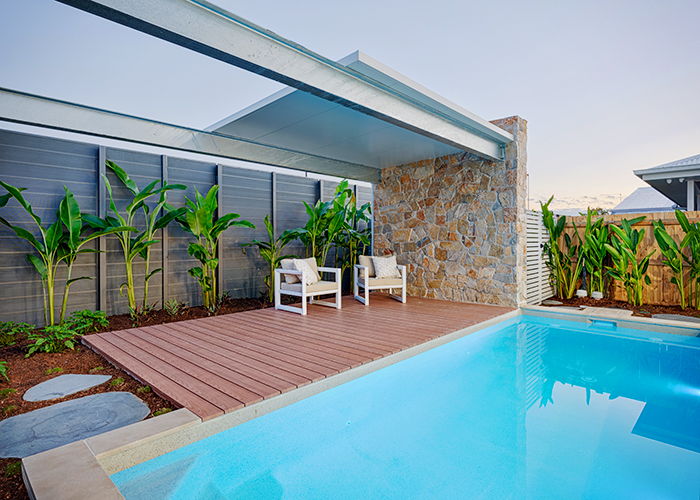 For more information about DECO's range of solid aluminium DecoWood building products visit www.deco.net.au.