Versatile Cladding Product DecoClad Narrowline from DECO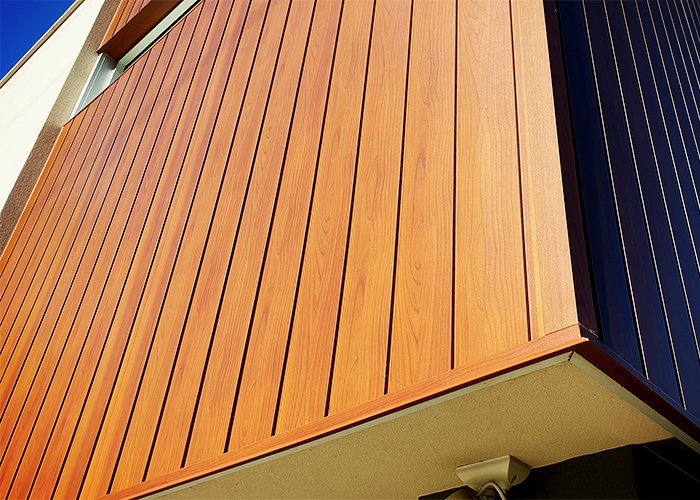 DECO's Versatile Cladding Product Receives Honourable Mention in Prestigious International Architect
DECO are thrilled to announce that their versatile timber-look cladding product, DecoClad, has received an Honourable Mention in the international Architectural Product Design Awards. A subset of the globally acclaimed Architecture Masterprize, which celebrates the best in architecture around the world, this new award celebrates innovative, durable products which contribute to excellent architectural designs.
DecoClad excelled in its category, Building Envelope & Construction Materials. DecoClad is a sublimated, powder coated, solid aluminium cladding profile which combines the stunning natural beauty of timber with the unrivalled durability of aluminium. Available in a wide variety of timbergrain finishes designed to replicate native and exotic tree species, DecoClad offers the warmth and classic aesthetic of timber, minus the hassle of regular maintenance.
A lightweight cladding option, DecoClad also features a unique design with interlocking boards and pre-punched holes, facilitating easy installation for builders and DIYers alike. As the product is made entirely of solid aluminium, with a powder coat finish, it is entirely fire safe, and deemed non-combustible in accordance with AS 1530.1 and AS 1530.3.
DecoClad is available in five different profiles: Shadowline, Narrowline, V-Groove, Weatherboard, and Croatia Board, and can be installed horizontally, vertically, or in contemporary patterns, allowing it to create traditional and contemporary looks suited to any design. Contact DECO for more information on how DecoClad can add a stunning aesthetic to your next residential or commercial building design.