Aluminium Roof Hatches for Noise Reduction from Gorter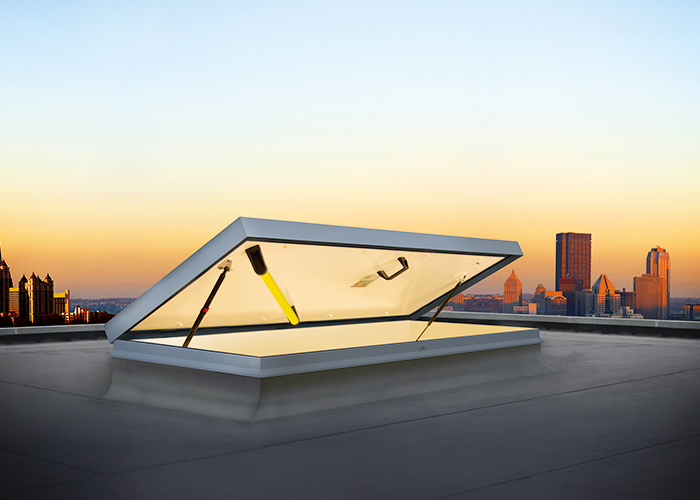 Muscat International Airport the largest project in the history of Oman, a project that consisted of large open spaces with lots of glass giving the building a distinctive look. Contractors for the Airport came to Gorter with a problem, safety, and sound. They needed safe access to the roof but also a product that would keep the sound out.
As noise can enter via the roof of the building Gorter roof hatches were used as a sound-deadening building material along with other products. Gorter assisted the Muscat International Airport in achieving their brief, they were provided with an Aluminum Roof Hatch which has a sound reduction (EN-ISO140-3) of 26 dB.
All Gorter roof hatches and combinations are safety tested to the most stringent EN standards and are supplied where appropriate with a TÜV NORD certificate, Aboma safety mark and KOMO® certificate.
One of the safety features is the hand rail in a yellow finish characteristic of Gorter, which provides a secure grip when accessing or exiting the roof. Another safety feature is the automatic locking in the open position making sure the roof hatch cannot slam down shut unexpectedly.