Beautiful Porcelain Tile Bathrooms Using LATICRETE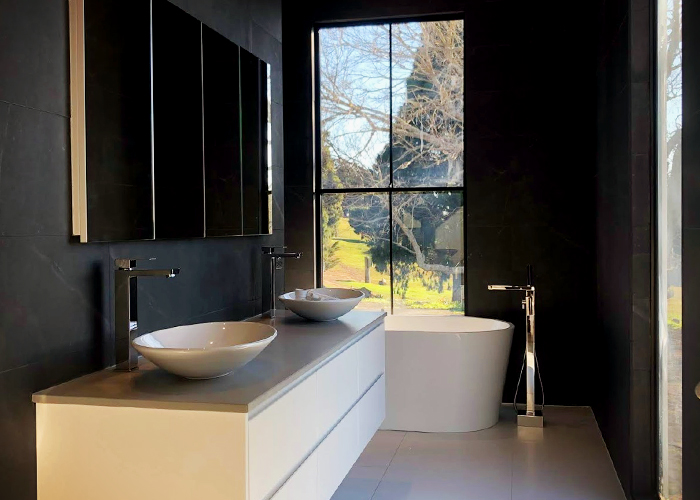 LATICRETE NSW Technical Sales Rep, Glenn Mannix, recently caught up with Kyle from Kustomized Tiling on site at this private residence in Moss Vale. The project includes two bathrooms and a powder room, which feature beautiful porcelain tiles - 600 x 300mm on the walls and 600 x 600mm on the floors. A range of LATICRETE materials have been used throughout this installation.
LATICRETE products used:
Do you need help in selecting the appropriate adhesives, mortars, and grouts for your specific residential applications? The LATICRETE Residential Tile & Stone Installation Systems brochure provides information on products that are engineered for residential tile and stone installations.
Click here to view/download the LATICRETE Residential Tile & Stone Brochure.
Call us to find out more about our products, arrange a demo, request FREE samples or visit au.laticrete.com.