Seamless Broad Span Awnings by Dickson from Nolan Group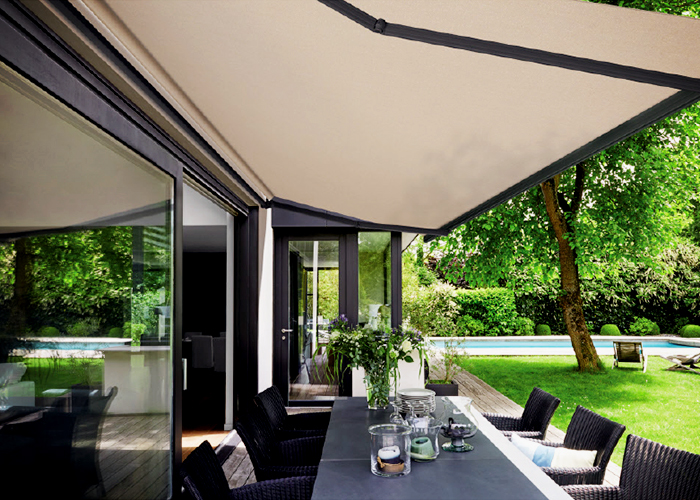 Dickson® Infinity: Smooth & Seamless
Dickson® Infinity offers new definition for broad-span awnings. Its extra-wide 3.2m span allows you to create extremely stylish and seamless solar protection awnings. The unique yarn in the weft ensures reduced elongation, that ensures the fabric stays tight in the weft direction.
Coming Soon: Dickson® Spark FR
We're excited to announce that Dickson® Spark FR, a fire-retardant awning fabric that meets fire regulation requirements, will soon be available. More details to come soon.