New Portable Pool Filtration Cart from Waterco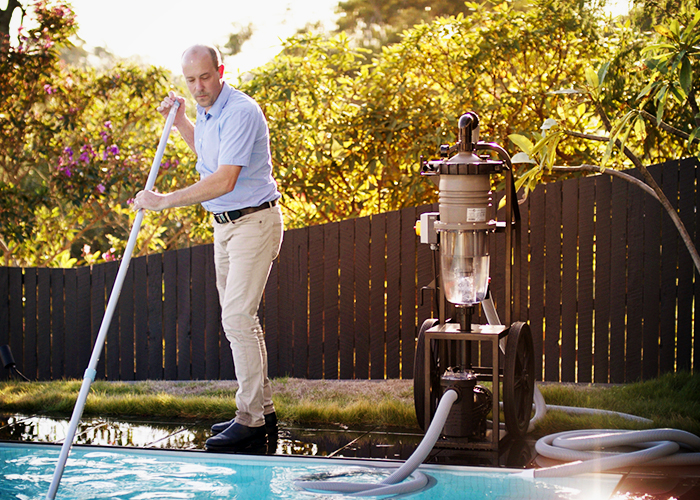 Mobile, multifunctional, easy to operate, and built to last, Waterco's new MultiCyclone Ultra Vac is the perfect cleaning station for residential and commercial pool service technicians, and maintenance staff tasked with keeping ponds, fountains, and water reservoirs clean and healthy.
Purposely engineered for facility managers, commercial pool owners, strata pool cleaners, and municipal pool maintenance staff, this self-contained filtration system saves time, water, and energy. The user-friendly design features large wheels that make it easy to navigate steps and uneven surfaces while sturdy structural steel tubing is powder-coated to withstand the elements.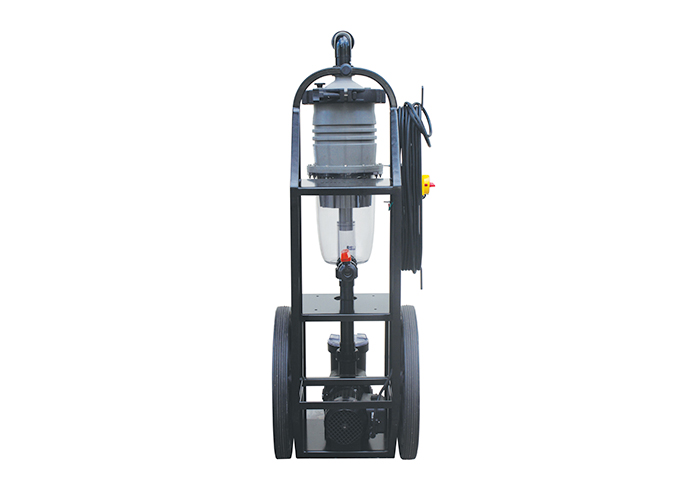 "Streamlining filtration equipment in one portable unit simplifies the set-up process, which helps cut labour and operational costs," explains Waterco group marketing director Bryan Goh. "Reducing the time it takes to clean the pool also means less downtime for guests and customers."
Featuring two of Waterco's best-selling products - MultiCyclone filter and Supastream pump - Ultra Vac is easy to transport between locations and manoeuvre around the pool deck.
"Designed with no moving parts to wear and tear and no filter media to clean or replace, MultiCyclone's dual phase technology removes up to 80 per cent of the incoming dirt load before it reaches the cartridge filter," says Bryan. "This allows pool service professionals to vacuum for up to five times longer when compared to similar portable vac systems."
Waterco's Ultra Vac is really easy to clean - you simply open the purge valve to release the sediment; "Only 15 litres of water are discharged, saving precious time and water," he adds.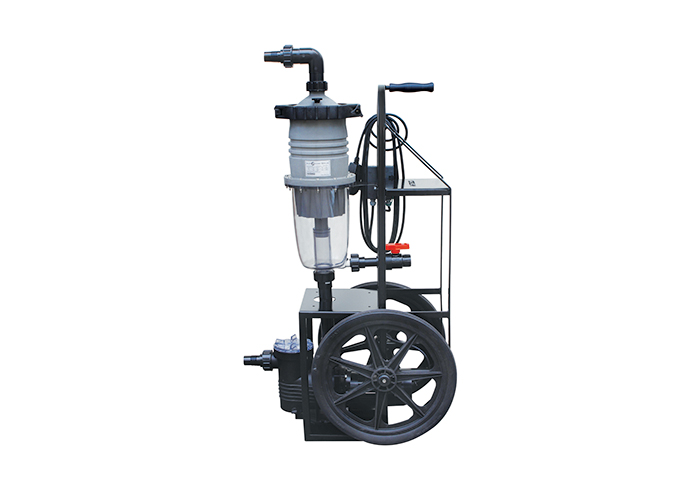 Combined with Supastream's impeller and diffuser design, which maximises the hydraulic output of the pump while minimising turbulence, this handy water filtration cart reduces energy consumption and maintenance costs.
Special features of Waterco's MultiCyclone Ultra Vac include:
Award-winning, energy efficient Multicyclone technology.
Supastream self-priming pump.
Integrated pleated filter cartridge.
Extended filter cleaning cycles and increased filter cartridge life span.
Powder-coated structural steel trolley with large wheels for easy manoeuvrability.
Built-in shelf and safety protection.
Visit www.waterco.com.au for more information.