Food & Beverage Delivery Vehicle Signage from Architectural Signs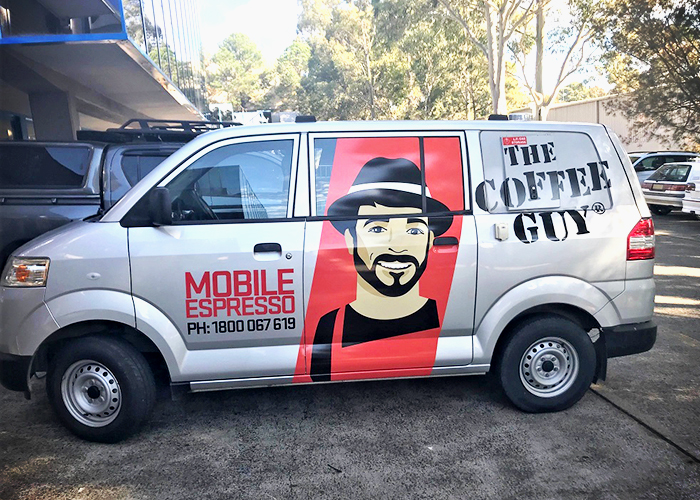 Step up your game and make your food & beverage business known to a wider audience with creative vinyl vehicle wrap signage from Architectural Signs. As one of the most fashionable advertising strategies, vehicle signage will not only reach hundreds of people daily, but it will also imprint a lasting impression on them. Be it a logo, image, pattern, or catchphrase, the team from Architectural Signs can design, manufacture, and, and wrap your delivery vehicle - from small cars, to vans, and even trucks.
Architectural Signs has proudly worked with a range of food & beverage delivery businesses, such as favourite, The Coffee Guy. Using their wide-format vinyl printer, Architectural Signs have produced a UV-stable vinyl vehicle wrap that will not easily fade or deteriorate over time. The vinyl is applied directly to the vehicle, which can be easily removed whenever needed.
For more information, contact Architectural Signs or visit www.arcsigns.com.au today.