Timber-look Decking Wins Good Design Award 2020 by DECO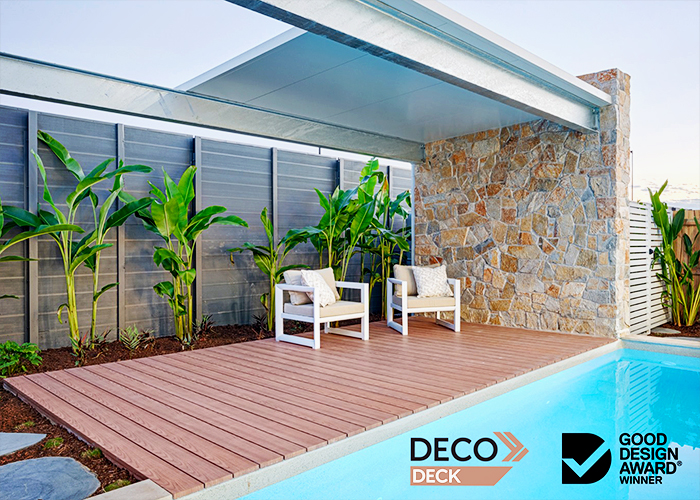 DecoDeck Timber-look Aluminium Decking Wins Good Design Awards 2020
DecoDeck, the revolutionary timber-look aluminium decking system from DECO Australia, is the proud winner of a prestigious Good Design Award in the 2020 Australia's Good Design Awards. Dating back to 1958, the Good Design Awards are Australia's most renowned annual international award for design and innovation, and receiving this award is the highest honour for innovative products in the Australian market. The jury evaluate entries based on their design, innovative features, and impact on their target market.
DecoDeck received a Good Design Award in the category of Product Design Hardware & Building, which celebrates innovative designs for the architectural market. DecoDeck is a sublimated, powder coated aluminium decking system which combines the form, feel, and appearance of natural timber with the longevity plus durability of aluminium. Available in a wide range of timber grain finishes that replicate popular timber species, DecoDeck is a low-maintenance alternative to timber decking that will not rot, warp, or require restaining or oiling.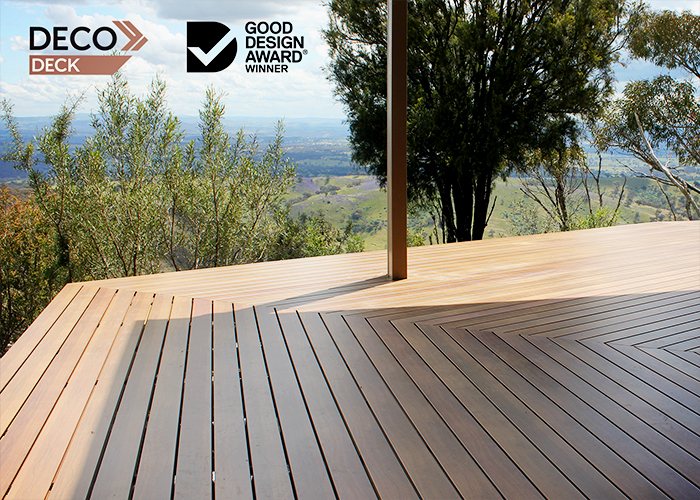 Made from 100% non-combustible aluminium, DecoDeck also offers a fire-safe decking solution for bushfire areas that complies with Australian Standards AS 1530.1 and AS 1530.3. With a corrosion-resistant, weather-resistant, and slip-resistant finish, DecoDeck is also an excellent option for waterfront decks, decking in coastal homes, and poolside decking. DecoDeck is also an environmentally friendly choice - made from recyclable aluminium with a VOC-free powder coat finish, DecoDeck reduces the need for logging and releases no harmful chemicals into the atmosphere.
The Good Design Awards Jury praised DecoDeck as a "very innovative locking system that has been cleverly designed and helps elevate this product in the market. Great use of 100% non-combustible aluminium is not only better from an environmental design point of view, but also a great solution for building in bushfire zones, coastal areas, and for use in commercial walkways."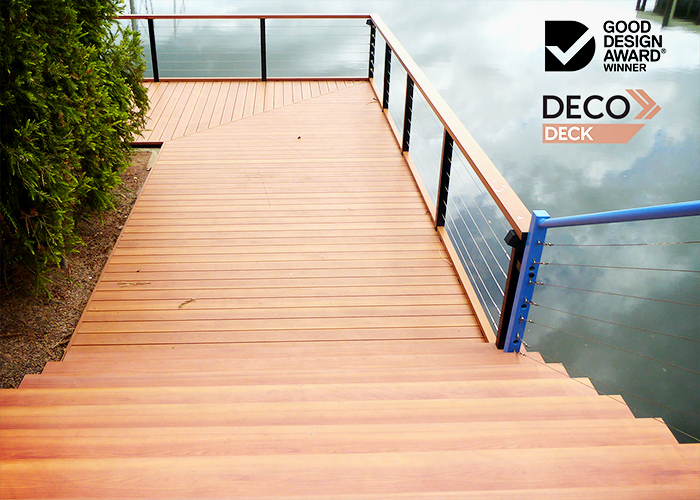 "DecoDeck is one of its kind: the perfect timber deck minus the fire risk, slip hazard, and ongoing maintenance," said DECO Director and DecoDeck designer Ross Doonan. "Architects, designers and builders alike are beginning to recognise the significant long-term benefits of specifying DecoDeck, and this award will really hammer home what an amazing solution it is."
Available in two different width profiles, with a unique, simple fixing system, and a realistic sublimated timber-look finish, DecoDeck is attractive, easy to install, and will recreate the timber deck aesthetic Australians love, minus the hassle. For more information on DecoDeck, visit deco.net.au.