Luxury Timber-look Battens & Decking from DECO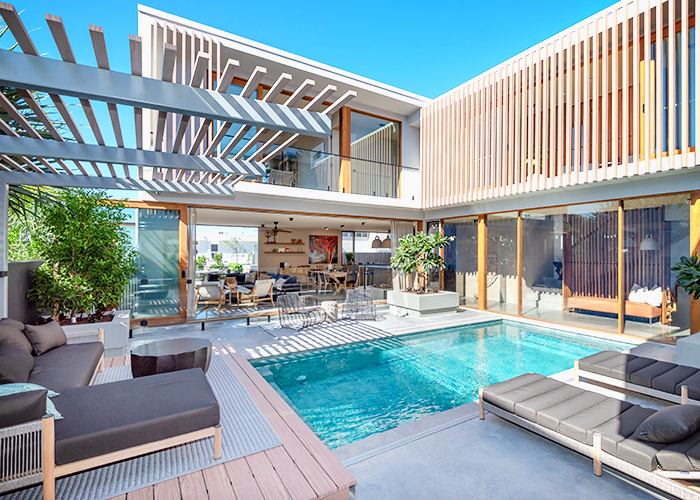 DecoWood Creates Stand Out Design Features to Luxury Custom Home
DECO Australia's leading range of architectural timber-look aluminium battens and decking have added an impressive design feature to this custom home in Sunny Queensland. The Sunshine Coast's easy and relaxed coastal lifestyle is expressed through the home's design features and connection to the beach.
Influenced by its stunning location, the home encompasses a contemporary coastal style incorporating light colour tones, timber features, and lots of greenery. The timber battens and decking requested by the clients is a popular choice on the Sunshine Coast, however, its coastal location meant the home required marine grade building materials that could withstand the sea salt and UV rays.
DecoBatten finished in the Super Durable DecoWood powder coat provided the ultimate solution that also required no painting, staining, or oiling. The DecoWood 'Smoked Ash' finish was specified for all external battens achieving a beautiful and natural appearance that is marine grade and highly durable.
A DecoDeck was also installed in the same colour but with a slip resistant finish around the home's outdoor area and pool. Replicating the form, feel and appearance of a real timber deck, DecoDeck aluminium decking provided a decking solution that is safe for use around pools and requires very little maintenance. The result? A remarkable contemporary-coastal home that will be enjoyed for many years to come.