Waterproofing of Outdoor Water Features with LATICRETE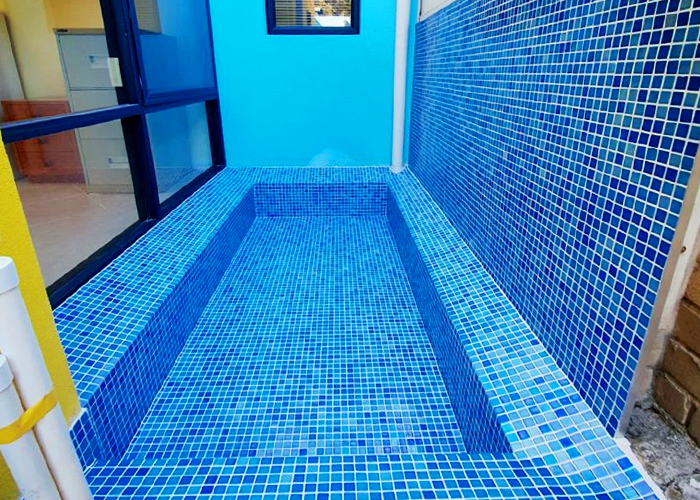 How great is this project - what a transformation! This fish pond was built years ago with the house and through the years, the fish pond started having some major leaking issues. That Tiling Guy and his team in WA stripped down the old pond and have resurrected it using LATICRETE materials!
The team used 4237 Latex Additive in the render, then LATAPOXY® Moisture Shield and two coats of HYDRO BAN®. 254 Adhesive in white was used to skim coat and adhere the 11m² of Onyx Opalescent Glass Mosaic, which was then grouted with SPECTRALOCK® PRO Premium Grout* in "Bright White."
The Owner and That Tiling Guy are confident that the leaking days of this new pond is over. Well done, it looks fantastic!
Click here to view/download the LATICRETE Pools, Spas, and Fountains System Brochure. Or, contact LATICRETE to discuss your next project - call or email.
*United States Invention Patent No.: 6881768 (and other Patents).