Heritage Windows & Doors from Paarhammer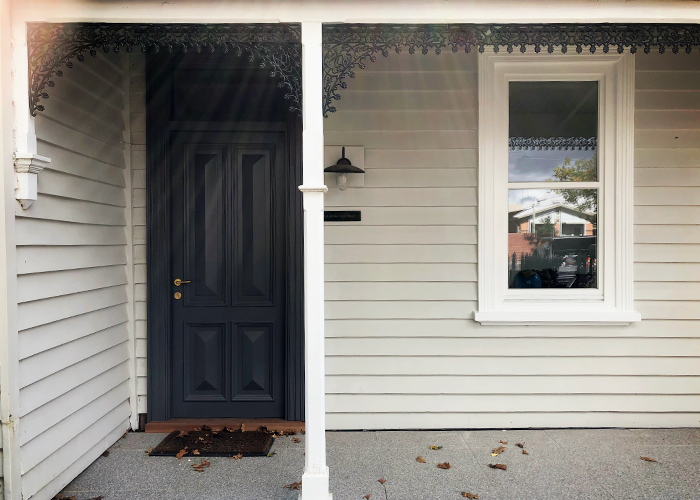 Are you living in - or working on - a Victorian or Edwardian building? Would you like to update your windows and doors to make them more energy-efficient and secure, keep out noise and reduce drafts? Paarhammer Heritage windows are the perfect solution.
Mimicking double hung windows in looks, Paarhammer Heritage windows offer high performance windows which are double-glazed and combine all the advantages of modern technology with the look of yesteryear. The windows are tilt & turn style but with a 48mm horizontal bar to look just like a double-hung window. Even flyscreens can now be ordered with a double hung detail, so they look totally authentic.
Entrance doors in older style buildings are often very narrow and to replace them with a rebated door to eliminate drafts and increase security makes this narrow entryway even smaller. Paarhammer has now found an answer by using concealed door hinges which allow for a wider door panel within a narrow wall opening. And as all Paarhammer entrance door systems are custom made we can make the door to match an existing door even down to possibly including existing leadlight as part of double or triple-glazing.
Ready to talk Heritage windows and doors? Contact Paarhammer by phone or visit www.paarhammer.com.au.