Luxury White Marble - Calacatta Grigio Marble from RMS Marble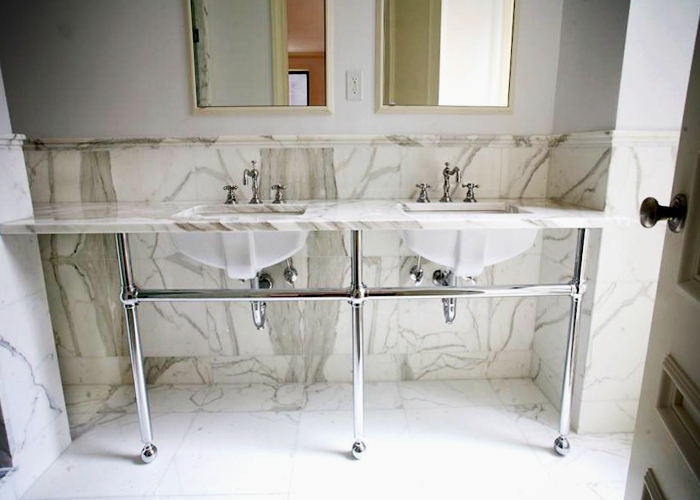 For the ultimate luxury white marble for your home or office, specify Calacatta Grigio from RMS Marble. Sourced exclusively from high-quality quarries in Italy, this exceptional white tile is renowned for its wide range of colour and vein variations. Due to this distinct feature, Calacatta Grigio is also famous for varying dramatically in look and therefore price per slab. However, RMS Marble details why this marble remains highly sought after, particularly as a marble that none other than Michelangelo preferred!
Calacatta Grigio white marble is ideal for both residential and commercial applications. It is commonly specified for kitchen or bathroom floors, walls, and benchtops. RMS Marble provides a large range of natural stones, including Calacatta Grigio, in tiles, slabs, and cut-to-size. Finishes include honed, polished, leather, and other special finishes on request. For more information and inspiration regarding Calacatta Grigio, contact RMS Marble by visiting www.rmsmarble.com today.