Premium External Venetian Blinds from Rolletna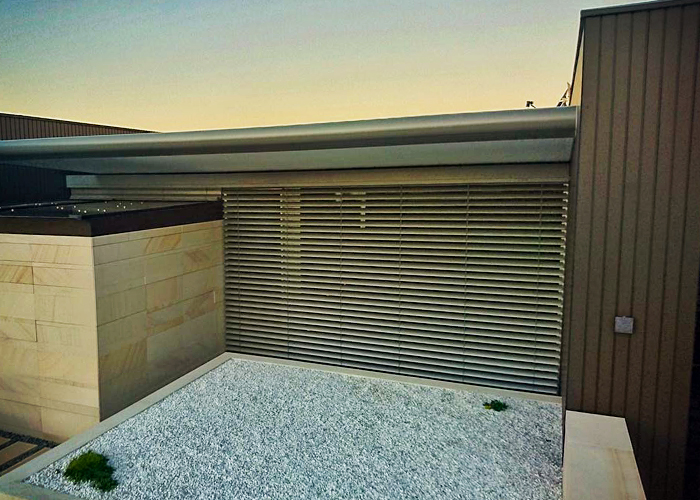 Rolletna is an official distributor of premium Horiso external venetian blinds in Australia. Favoured by architects and designers, these Venetian blinds offer more than just an additional decor to your residential or commercial property. They are high-performing and technically advanced, offering the primary advantage of protecting your interior from the harmful effects of UV rays and excessive heat. Summer and winter, they help ensure comfort and productivity in your indoor space without overuse of your heating or cooling systems.
Other key benefits of these premium external Venetian blinds include;
Considerable protection against a high level of radiation, high wind, and extreme weather conditions.
Easy to operate with a choice of manual or motorised control, or fully integrated automation.
Customisable in terms of width and length - they can easily fit any area of installation.
Freedom to control blinds using remote control or smartphone.
For complete peace of mind, these premium external Venetian blinds are covered with a 100% warranty for 5 years on all parts and 2 years for labour from Rolletna. Learn more by heading over www.rolletna.com.au today.