Movement Joints for Trading Floors from Unison Joints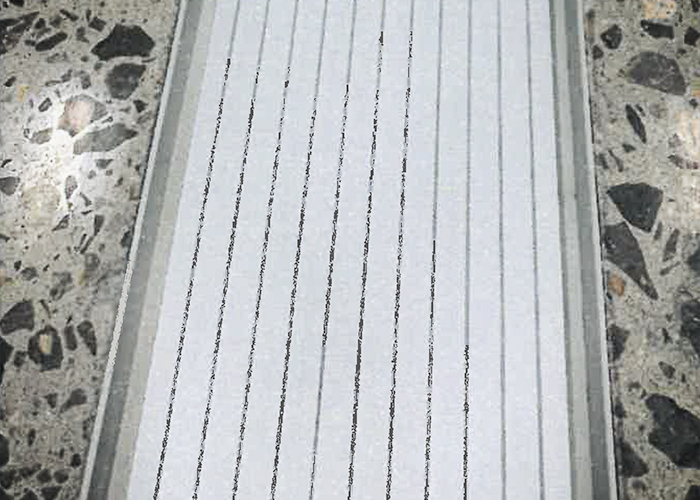 Expansion Joints - Woolworths Supermarket, Caddens Corner
Client: Woolworths Limited - Coles Group Ltd.
Builder: Mainbrace Australia.
Project: Caddens Corner Shopping Centre, NSW.
Installer: EJ Systems Australia.
Expansion Joints: Unison DzD low profile aluminum expansion joint system.
The Unison Dz165D movement system was designed for Coles & Woolworths specification to be installed into a polished concrete. Unison DzD system is approved for trading floors as per as per Coles & Woolworths specifications.
DzD movement joint system design combines slim visual width, low profile with hidden fixings. Suitable for polished concrete, epoxy, tiles, vinyl, and other floor surfaces. The low profile and slender width allows for minimal substrate rebating. There is no visual grout line when applied to polished concrete or trowel finished surface.
Suitable for supermarkets as approved by Coles & Woolworths shopping centres; Stadiums, high end retail, and other commercial fit-outs with rebating constraints.
Please be advised that Unison Joints is unaffected by COVID-19 as our manufacturing products are not sourced from China.