External Wall Movement Joint Systems from Unison Joints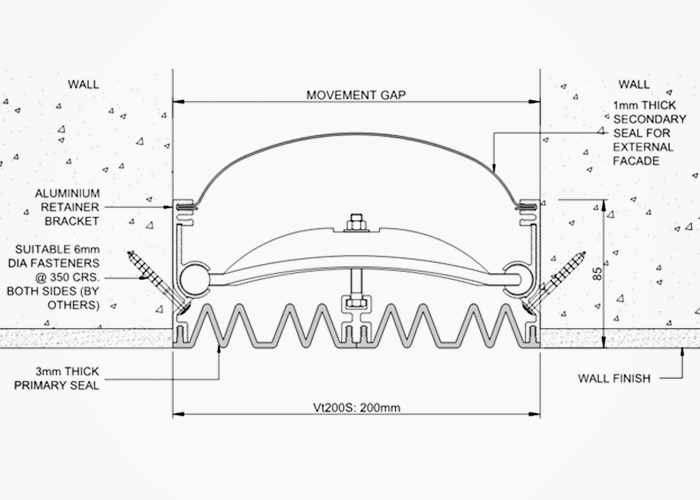 Client: Air Services Australia.
Builder: Badge Construction.
Project: Air Traffic Service Centre.
Installation: Cree8.
Expansion Joints: Unison Vt200S external wall joint system.
Unison Vt200S external wall movement system with thermoplastic seal was supplied to the Air Traffic Service Centre at Brisbane Airport. Unison construction joint seal has high movement with seismic capability. A secondary seal is used for external movement gaps.
Installed into hospitals, retail centres, supermarkets, apartment buildings, airports, and convention centres. Optional water seal is available. Unison construction joint wall and ceiling system is UV stable and can be manufactured in many colors. It has high movement with seismic capability. Is also compatible with our certified fire rated products.
Unison expansion joints have three engineers on staff. Manufacturing bespoke products is available within our Brisbane factory. CAD drawings are also available for architect drawings/plans. Australian owned & manufactured in Brisbane. Unison Managing Director, Bernie Scott has in excess of 30 years of developing, manufacturing, and installing construction joint systems in Australia, New Zealand, and UAE. Guaranteed longer warranty.
Please be advised that Unison Joints is unaffected by COVID-19 as our manufacturing products are not sourced from China.