Trafficable Glass Floor Doors from Gorter Hatches
Looking for the ultimate access solution to your below-floor wine cellar or souterrain, specify none other than the WAG glass floor door from Gorter Hatches. This beautiful door features a triple-layer therefore robust, safe, and trafficable glass in a sleek, black frame. Not just stylish, the Gorter WAG glass floor door is paired with a low-noise electric motor for fully automatic opening and closing. It is purpose-designed to suit the modern Australian home interior.
The WAG glass floor door from Gorter Hatches boasts seamless installation. It is also great for allowing light into usable areas under-foot - including between attics and living areas below. The triple-layer glass is reinforced with PVB film for added strength, offering a maximum load capacity of up to 750kg/m² and exceptional impact resistance. Not least, the black frame is completed with a tough powder coat.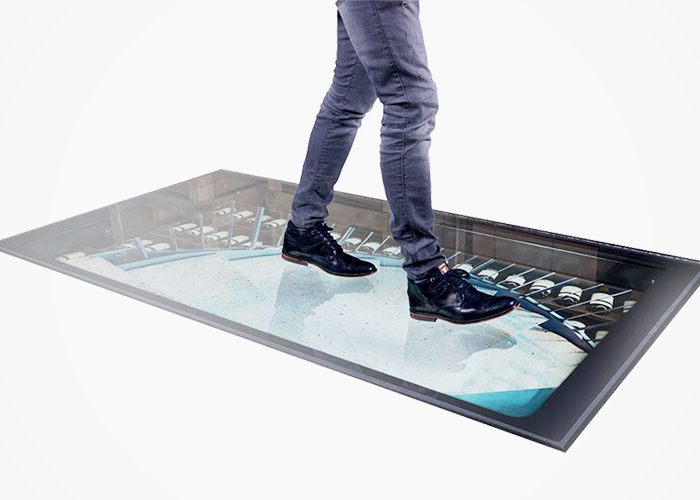 Your WAG glass floor door from Gorter Hatches comes with a remote control. It is also safe from overloading, with two intelligent motors that recognise obstructions. Not least, the electric operation of the door promotes safety as users are free to maintain a good grip on handrails.
For more information or to purchase a trafficable glass floor door from Gorter Hatches today, visit www.gortergroup.com/au today.