Hinged Floor Doors with Checkerplate Covers from Gorter Hatches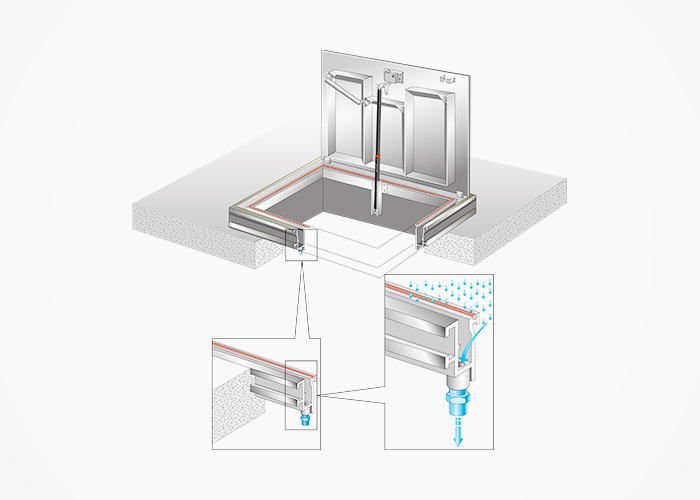 Provide practical and safe access to sub-floor areas with Gorter Hatches' hinged floor doors featuring checker-plate covers. Suitable for both indoor or outdoor use, the Gorter WA hinged floor door consists of a cover and frame that are made of anodised aluminium and can be used in combination with ladders or stairs.
As with most Gorter Hatches solutions, the Gorter WA hinged floor door can be safely operated with one hand. It's equipped with a counter-balance system that helps with easy opening and gentle closing, making it readily operable using its recessed handle. The floor door covers comprise an anti-slip checker-plate finish, while the frame provides an optional connection for a rainwater discharge or drainage system. Safe operation is further ensured with a safety handle on the inside cover (plus an opening length of less than 1,000mm).
Strong, durable, and corrosion-free, Gorter WA hinged floor doors are made of top-quality anodised aluminium that is three times lighter than steel. This makes them ideal for tough Australian climates and extreme weather. And to suit a wide variety of applications, they are available in five standard sizes or special sizes on request. Not least, depending on their size or use, WA hinged floor doors work perfectly well with a Gorter extension ladder, fixed vertical ladder, or staircase.
Find out more about hinged floor doors with checker plate covers from Gorter Hatches by visiting www.gortergroup.com today.