Hinged Aluminium Floor Doors from Gorter Hatches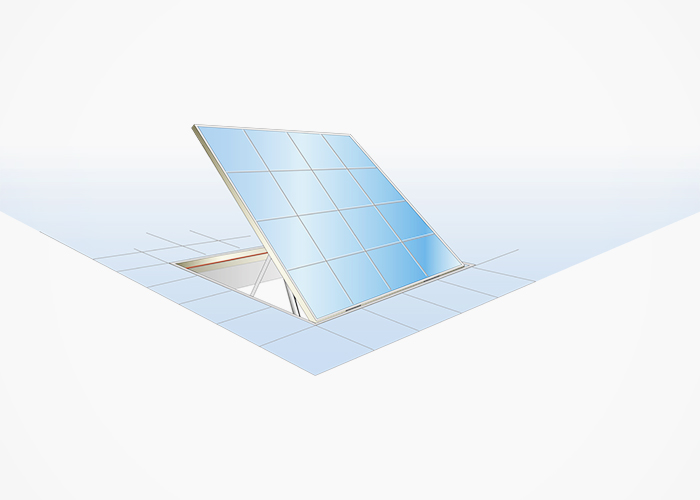 Enjoy practical and safe access to areas underfoot with high-quality hinged aluminium floor doors from Gorter Hatches. Ideal for both indoor and outdoor use, the Gorter WAPT hinged floor door features a pan-type cover suitable for cement that is then finished with tiles or floor coverings such as carpets or laminates.
The WAPT hinged floor door from Gorter consists of a powder-coated steel frame with optional connection to drainage or rainwater discharge systems, plus reinforcing mesh for pouring cement. The cover is made of anodised aluminium which is three times lighter than steel but provides long-term durability with corrosion-free properties - ideal for Australian environments.
Like other Gorter Hatches solutions, their WAPT hinged floor door can be safely operated by just one hand and made even easier with a counter-balance system that provides soft closing. On the top is a watertight plug to prevent water ingress, as well as a door catch with a removable crank for easy operability.
These specialised hatches come in five standard or bespoke sizes on request. Depending on the size and application of your floor door, the WAPT can be combined with a Gorter extension ladder, a fixed vertical ladder, or a fixed staircase. To find out more about hinged aluminium floor doors from Gorter Hatches, please head over to www.gortergroup.com today.