Travertine Stone Facade Installation Using LATICRETE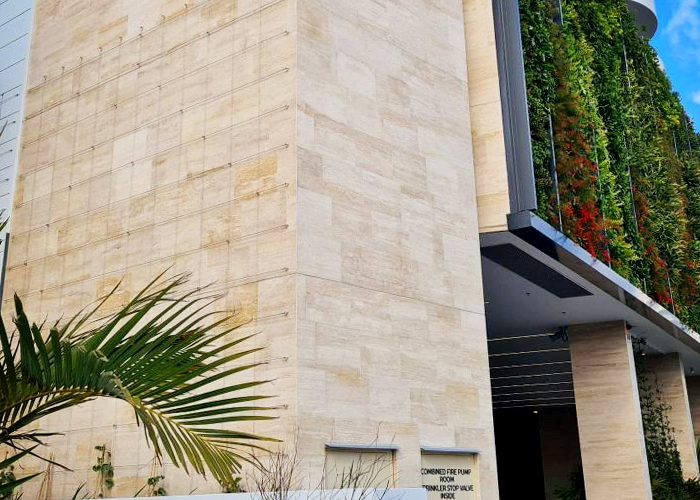 Exquisite Beachside Apartments
Welcome to Mali Residence, luxurious apartments on the Gold Coast in Queensland. Top Floor Tiling shared the details of this exquisite major project that they completed for Hutchison Builders with us.
The exquisite façade, approximately 400m², has 600mm x 400mm unfilled travertine stone and was laid in a ¼ staggered pattern. The stone was supplied by 3 Balls Red on the Gold Coast. A full LATICRETE installation system, from waterproofing to adhesives was the preferred choice.
When selecting an installation system for your project, consider the value and peace of mind that a LATICRETE warranty can bring. LATICRETE provides comprehensive commercial and residential warranty programs. However, our best guarantee is our 60+ years of experience with industrial, commercial, and residential installations in every imaginable climate around the world.
By using the combinations of products shown to form a complete single-source system, both the term and the scope of the warranty are dramatically increased, including up to a lifetime warranty! Click here for more information on LATICRETE System Warranties. Or contact LATICRETE to discuss your next project today.