Hire a 80T Hydraulic Crawler SuperCrane™ from Preston Hire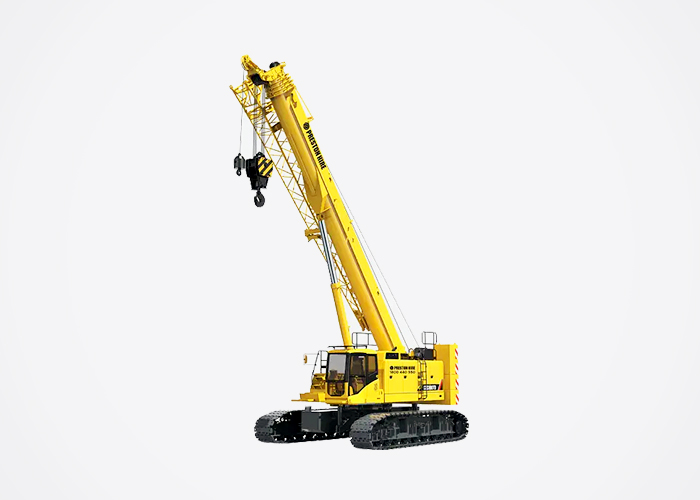 Preston Hire are proud to present their powerful new 80T hydraulic crawler crane for hire - the SuperCrane™ PH-800TB. The first of its size in Australia and the largest of the Preston Hire fleet, the SuperCrane™ allows the company to cater for a wider range of applications.
Boasting an impressive lifting capacity of 80T, the SuperCrane™ from Preston Hire offers a high-strength steel boom made up of five 12.2m and U-shape sections. Smooth to operate even on rough terrain, the crawler crane is powered by a tough but efficient ISUZU diesel engine with turbocharged intercooler, 4 cycles, water-cooled, vertical in-line 6, and direct injection. It is designed to be compliant with European Off-way Tier III emission standards. The SuperCrane™ is also engineered to be readily maneuverable with each side of the crawler having independent driving capabilities for both smooth straight-walking and turning.
Beneficial to major infrastructure projects, the SuperCrane™ PH-800TB ensures safe operation with a calibration-free, standard integrated LMI control system which also improves its efficiency. Its 80T lifting ability has been built to withstand the conditions of Australian job sites. So, to hire an 80T hydraulic crawler crane - SuperCrane™ from Preston Hire - visit their website www.prestonhire.com.au today.