Decorative Curtain Poles & Finials from Blinds by Peter Meyer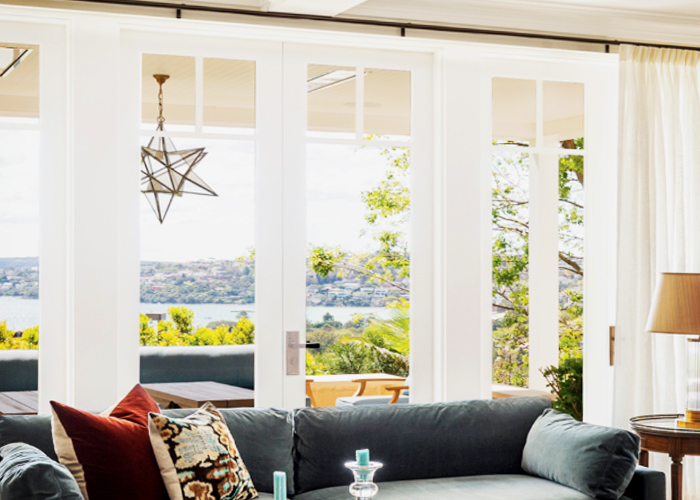 SG Metropole. The Ultimate Curtain Pole!
With containers unpacked after a long trip from Europe - Blinds by Peter Meyer now have a wide range of Metropole stock in our warehouse and available for immediate order! Below is a quick overview of what Metropole offers you and your clients. Colour sampling sales aid is available for immediate order.
The Silent Gliss Metropole Curtiain Pole System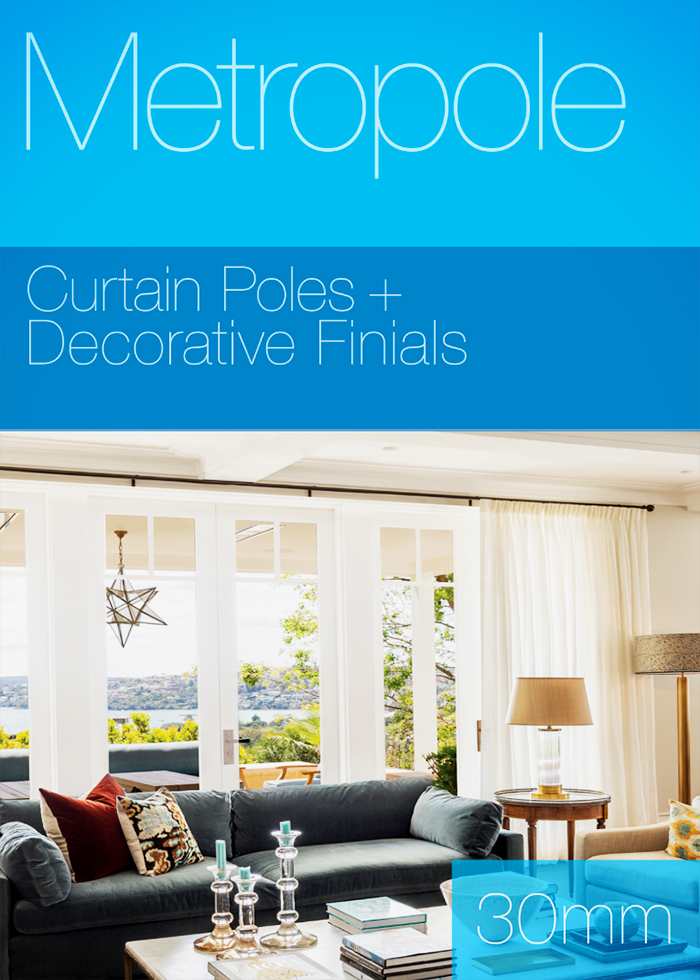 Combining the very best in pole, finial and cap design with patented state of art whisper quiet technology. The ultimate curtain pole system.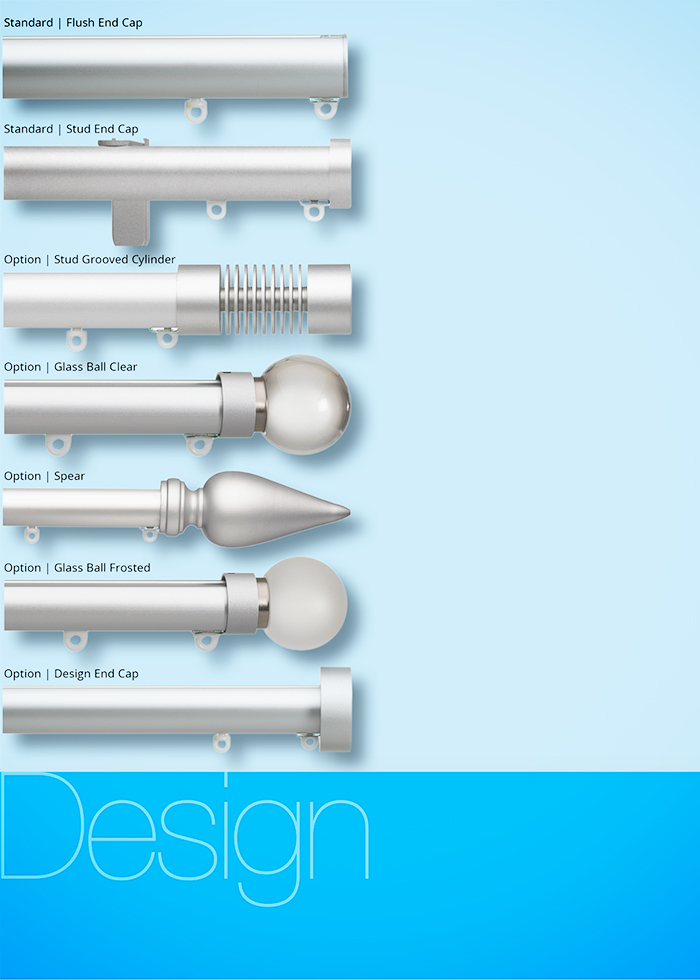 An extensive range of design options from minimal to statement with the many finials, end caps and choice of on-trend colours and finishes.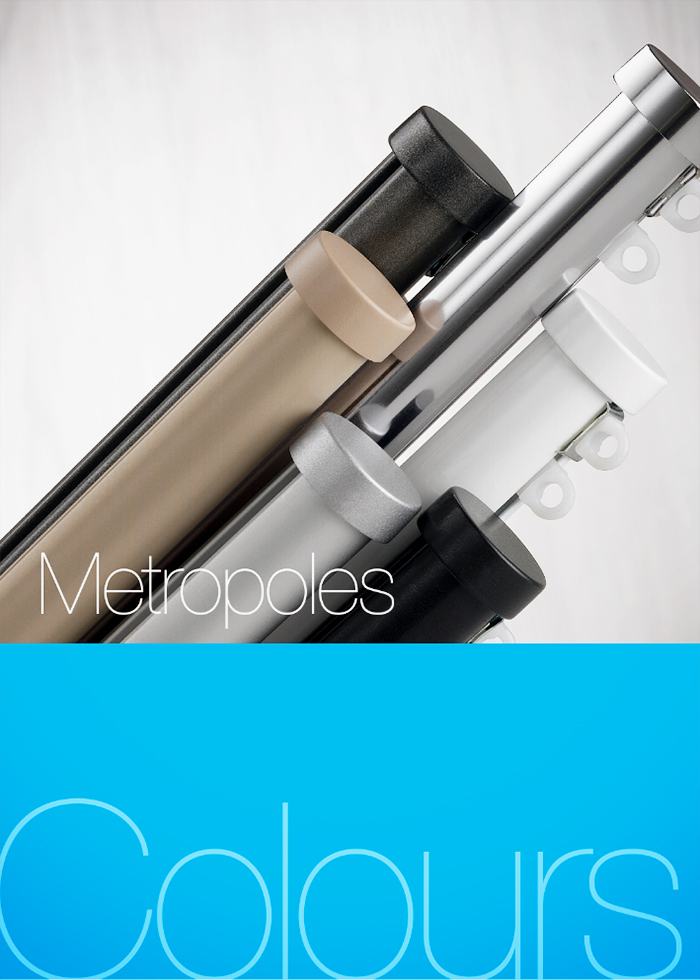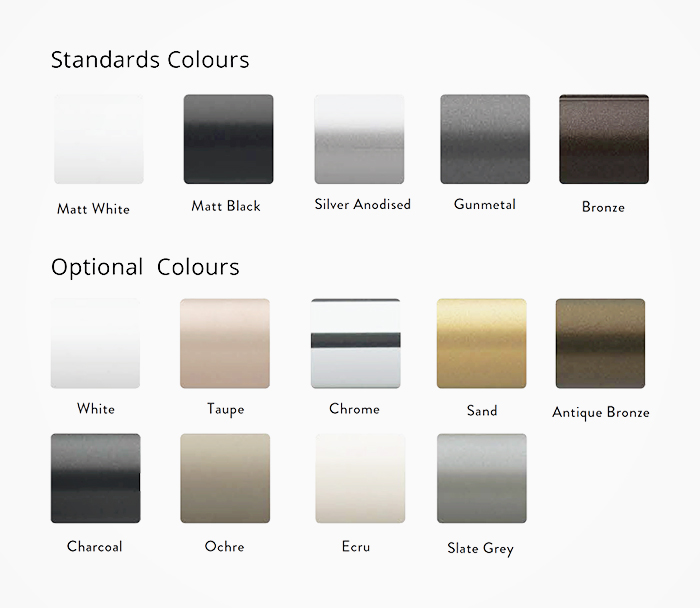 Our standard range of Metropole colours and finishes is a totally on-trend designer collection to complement the most current design and architectural styles. The additional optional SG colours - as well as custom powder coats - offer your clients an extensive choice!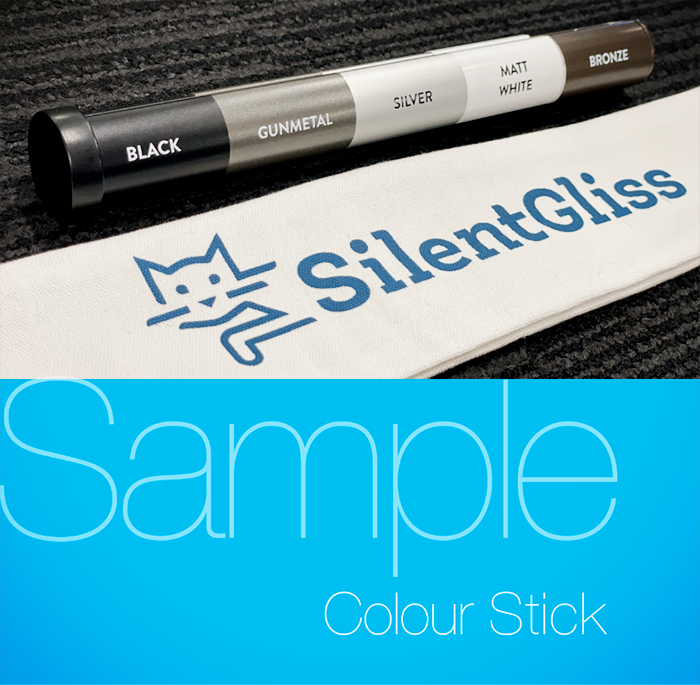 A beautifully simple sales aid that showcases our standard range of colours and finishes - the Silent Gliss Metropole Colour Stick. Packaged in an SG branded fabric bag, the Colour Stick will make it so much easier for your client to choose and lock in an order. Order your Colour Stick - just $20! In stock for despatch now!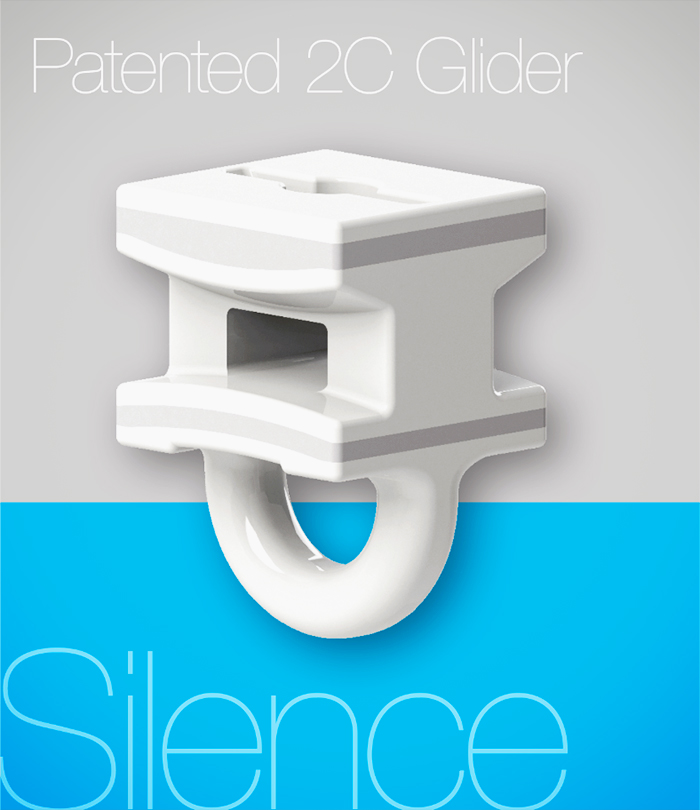 Absolutely no one does 'silence' in curtain poles (or curtain tracks) like Silent Gliss! Our patented two-component technology, 2C Gliders guarantee your clients' the ultimate smooth and whisper quiet operation with their Metropole Curtain Pole system!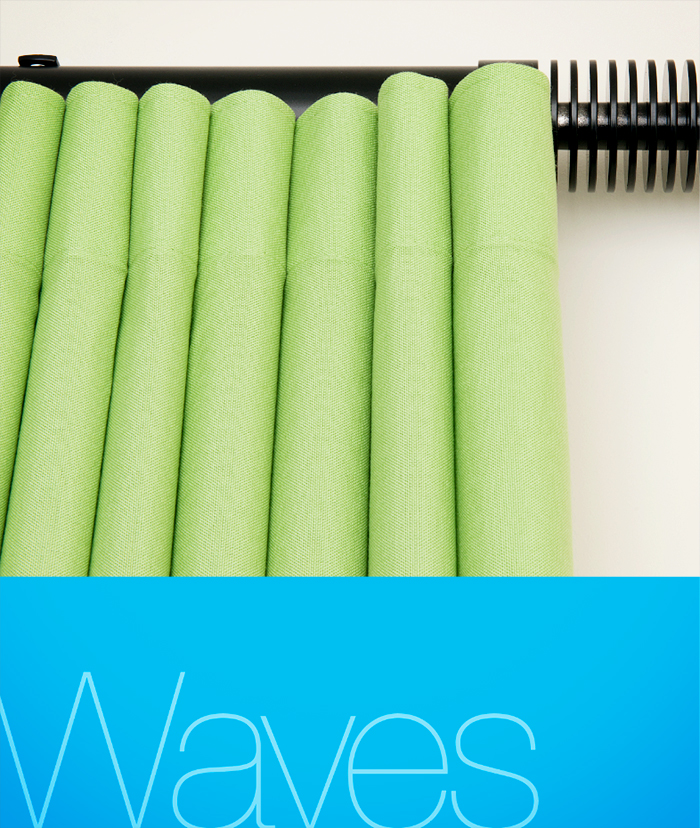 SG are the original Wave specialists. We changed the game with curtain headings, developing a very contemporary system that created a smooth, continuous wave effect closed and beautifully straight when open - all thanks to our unique SG 2C Gliders!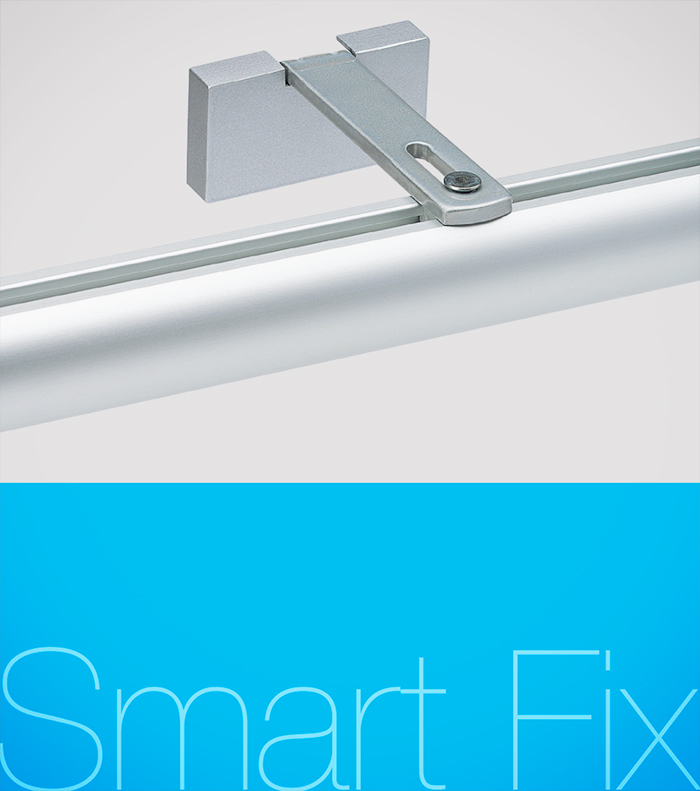 The Metropole range has the ability to be top or face fitted using the extensive Silent Gliss Smart Fix brackets or concealed top fix brackets.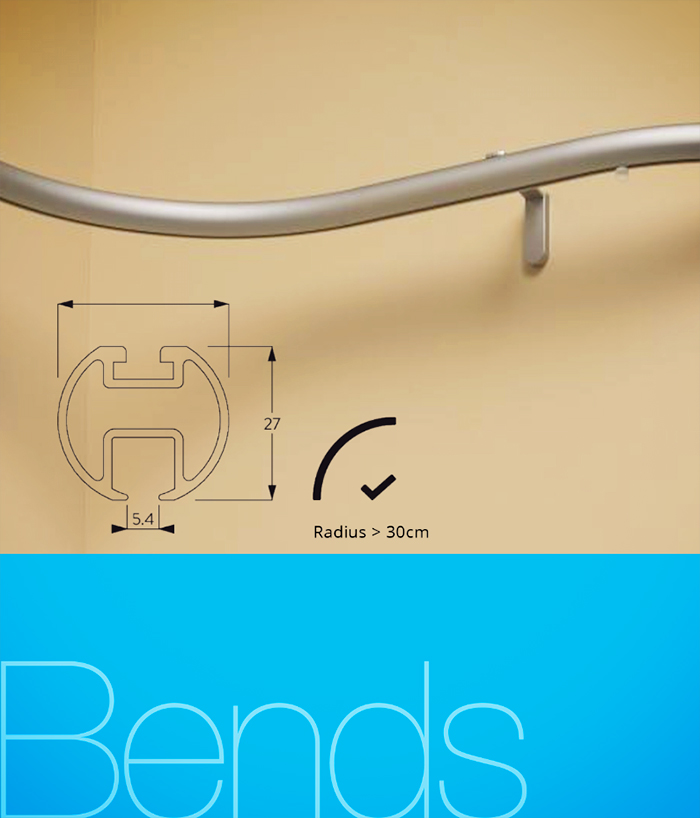 Bending is what we do. We're specialists. We've the technology, equipment and expertise to solve pretty much any curtain pole bend your client chooses to throw at us! Poles can also be bent in a continuous curve or angle radius - perfect for bay windows or other applications requiring various levels of curvature. Talk to us - we've been there before. We'll find the best solution!
Please order via petermeyerblinds.com.au - for any assistance whatsoever that you may require. We're here to help with your orders or to answer any questions you may have.