Lane Cove Tunnel, Commonwealth Games Village & more are saved from noise pollution by Acoustica's Aeropac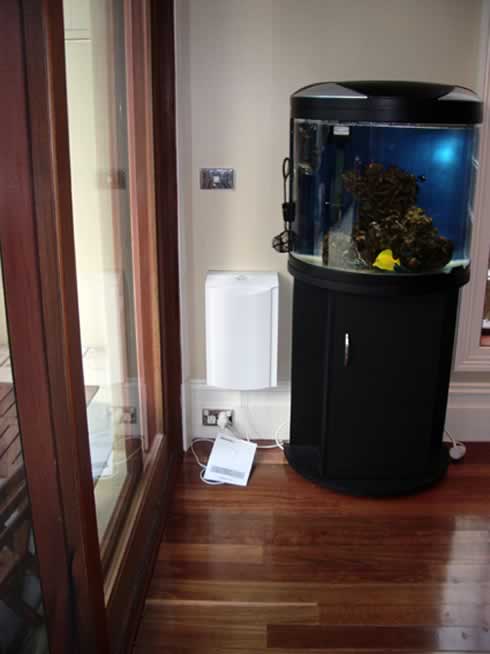 The builders of the 2006 Commonwealth Games Village and the contractors for the Sydney Lane Cove Tunnel project along with the occupiers of inner city Surry Hills terraces all had a common problem to overcome. To shut noise out, but let fresh air in.
The final link in Sydney's orbital road network, the construction of the twin 3.2km Lane Cove tunnel and addition of two lanes to the Gore Hill Freeway was subject to stringent conditions covering management of water and air quality, noise, dust control and other environmental aspects.
One hundred and fifty residences required acoustic treatment under the Operational Noise Management Plan. With doors and windows of residences sealed to keep noise out, the joint venture contractors Theiss John Holland engaged the Sydney Acoustic materials manufacturer and supplier, Acoustica Pty Ltd, to supply fresh air to these sealed residences.
To provide fresh air yet keep noise out, Acoustica installed the RTA approved Aeropac dual function ventilator. The Aeropac noise absorbing ventilator takes in outside air, removes engine emissions and pollutants with it's active carbon filter, absorbs airborne noise and silently provides a healthy supply of clean fresh air. The energy efficient Aeropac consumes only 9 watts of power with an air change of 130m3/hr
The Lane Cove tunnel project follows on the heels of the installation of Aeropac units for portable accommodation units at the Commonwealth Games Village. Acoustica's Aeropac units were installed to absorb road noise and pollutants from the Tullamarine Freeway and provide a healthy supply of clean fresh air.
In Surry Hills the external and internal components of the Aeropac noise absorbing ventilator were mounted either side of a glass wall rather than being interconnected by a tube through the wall and cavity.