Eigen Stones Bluestone arc wall at Box Hill Memorial Park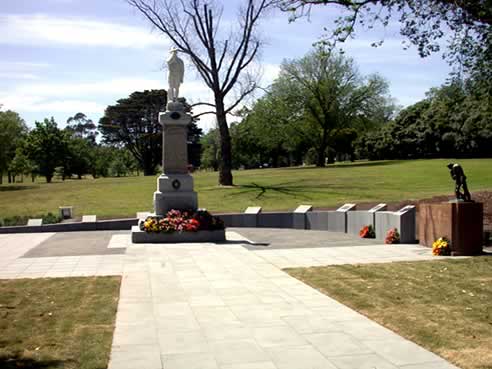 The elegant new Box Hill memorial park at the end of Shipley Street is a combine effort by the City of Whitehorse and Commes Consulting Group; Eigen Stones took on the responsibility as the supplier of Stone material for this highly prestigious project (construction work was undertaken by RML construction Pty Ltd).
The Bluestone arc wall is visually simple but highly challenging in its manufacturing process; the tolerance on the dimensions is set to their highest limit in order to reflect the spirit of the architectural design.
On the 11th November 2007, the Remembrance Day, the Memorial Park was presented to the Mayor and the residences of Whitehorse whom have given their highest praise and appreciation of the art work.