SI Retail's Talker Data Strip for store promotions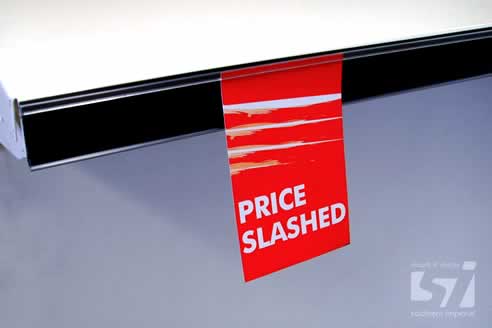 Introducing a brand new 2 in 1 data strip designed specifically to help you promote your products! The new Talker Data Strip from SI Retail allows you to simply insert your promotional pos cards straight into the data strip. This will help save your store money as you will no longer need to purchase added clips for your data strip that are often lost! The Talker Data Strip is a great display product that keeps your promotions, product information and pricing tidy. It has an adhesive back to attach to shelving and currently comes in black and clear.
SI Retail also manufactures other great data strip styles including; flat adhesive data strip, angled adhesive data strip, top tape data strip, hanging data strip, basket data strip and hinged data strip. They also come in a variety of colour's. Other data strip accessories such as data strip openers, paper and adhesive labels and flipscan hook label holders are also available.
http://www.sishop.com.au/display.php?cPath=22_23