Vinyl Cladding from Austech External Building Products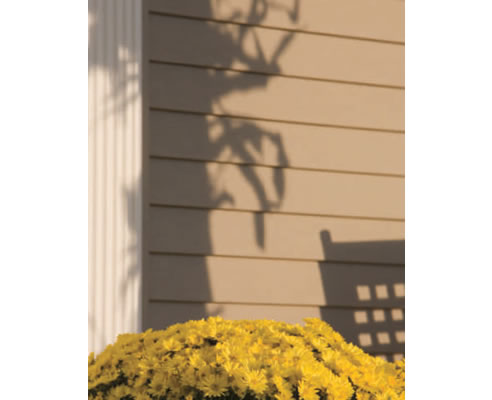 Home With Vinyl Cladding Left Standing After Victoria's Bush Fires
Austech has always believed in vinyls ability's to withstand severe conditions and this was proven in the Victorian bushfires that confounded Marysville on the February 9th 2009. While houses around it burned, a 2 year old house made of vinyl cladding, vinyl decking, vinyl windows and vinyl fencing survived with only a scorched doormat.
The house was cleverly built away from fire hazards like vegetation and utilized smart building materials, including vinyl siding. The owner believed a fireball passed through the block followed by an ember attack, which the house easily survived.
Vinyl cladding is ideal for many areas on construction, including new homes, renovations, extensions, first floor additions and outbuildings. Vinyl cladding's low maintenance design requires no painting or upkeep and comes with a 50 year product warranty.
It is often thought that vinyl is a highly combustible product, but in fact it isn't. Vinyl is made up of organic compounds, and like all organic compounds, it will burn under extreme heat. Even aluminium and fibre cement will burn when the right temperature is reached. During burning, vinyl cladding doesn't give off exceptionally high toxic fumes when compared to other building materials, which is essential to aid people escaping burning buildings.
One of Austech Queensland's customers is convinced vinyl saved their home last year when their neighbour's house caught fire. The heat was so intense it melted one side of the homes cladding, but it never ignited. The melting cladding actually absorbed the heat, keeping it away from the homes interior. The cladding was then simply replaced, but the neighbour wasn't so lucky, losing their whole house.