Fuel Efficient Outdoor Burner from EcoSmart Fire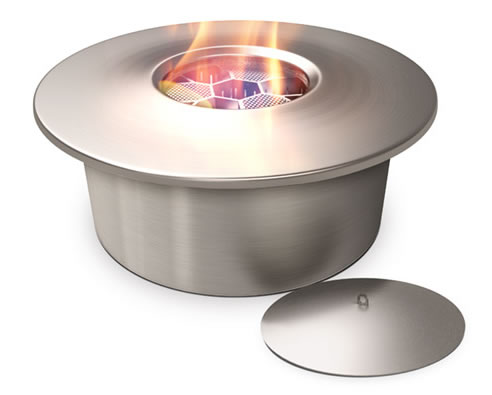 Around Burner
Designed by Marc Philipp Veenendaal
The Around Burner is specifically created for outdoor installation. Sleek in appearance, the Around Burner is designed to be placed into any non-combustible surface that complies with our compulsory clearances. Create a simple singular feature or a superb series of flames in your garden or outdoor room.
The Around Burner includes baffles (for fuel efficiency), drafters (for flame stability), and a cover which is placed over the burner mouth to extinguish the flame and protect the burner when not in use.
The weather-resistant, stainless steel burner holds 5 litres of fuel.
Physical Dimensions
Height 156mm Width 301mm Depth 301mm