Energy Efficient Jaga Radiators from Hunt Heating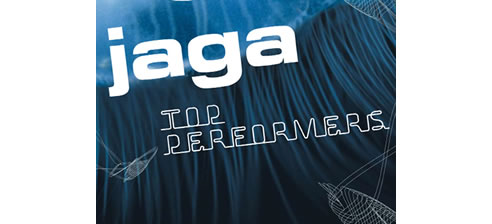 The benefits of Low H2O technology... But squared: Jaga's Top Performers are even more economic, provide even more comfort and manage to limit emissions even better, but above all that are smaller. Much, much smaller. The intelligent microprocessors and high- tech activators provide so much additional power that the radiator is considerably more compact. Discretion at its best, Top Performers are capable of even more, they swiftly boost air to the desire temperature and carefully manage your entire interior climate: heating and cooling ensuring that healthy fresh air is available... even free night cooling is possible. Choose the smallest and most powerful radiators. Take a look at this high tech collection by Jaga. And enjoy all the benefits of a wellness system that meets all your needs when it comes to comfort.

Top Performers
Outputs 90/70° C room temperature 20° C EN442
With Dynamic Boost Effect technology Jaga introduces a new generation of intelligent radiators that think for themselves and adapt to the environment to bring maximum comfort quicker than ever.
Revolutionary DB technology.
A step change in thinking just like the change form LP to CD, or from VHS to DVD. DBE makes your radiators smaller, more powerful, more pleasant and more intelligent.
Compact beauty.
Smaller radiators are more beautiful. The Dynamic Boost Effect significantly increases the capacity. The result? A smaller but more powerful radiator that takes up less wall space and offers you a range of stunning designs. This opens the door for beautiful, small, design models that will go unnoticed in every room.
Brise
Super-power heating, cooling or ventilation. Brise keeps a tight rein on temperatures and is full of energy. One Brise is sufficient to heat, cool and ventilate a conservatory or workplace comfortably and quickly. Its clean appearance is also perfectly suited to shops and offices.