Sheetmetal Manufacture from P&R Sheetmetal by Shotton Group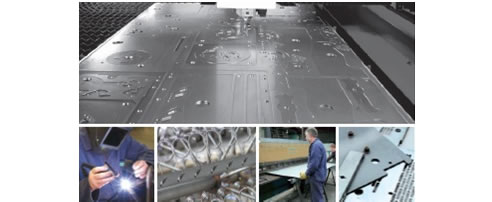 P&R Sheetmetal, expertise in Laser cutting, CNC bending, general metal fabrication, surface finishing incorporating design and prototyping
Shotton Group trading as P&R Sheetmetal are an Australian manufacturer supplying to a diverse range of industries and applications including stainless steel, and all metal components, transport, shopfitting, biomedical, stainless steel benching & trolleys for medical, universities, packaging machinery and more.
At P&R Sheetmetal we recognise that each project has different requirements and our design and manufacturing team work with our customers to achieve the required outcome.
As an ISO 9001 certified manufacturer, we can offer you more than just an off the shelf solution.