Goods & Freight Hoist Internal Car Finishes from Southwell Lifts Hoists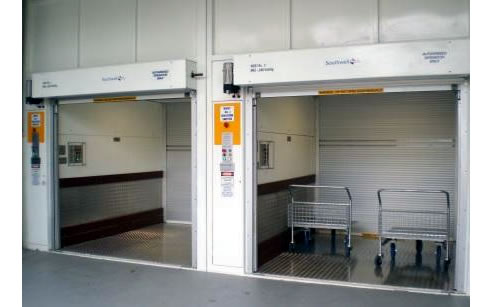 Southwell Lifts & Hoists offering unique and modern finishes to the internal car of Goods Hoists, Freight Hoists and Goods Personnel Hoists.
Pictured here is a Southwell Goods Personnel Hoist with an aluminium chequer plate platform, partial aluminium chequer plate and timber bumper rails on the walls, a roof with flush mounted fluorescent light fitted. (Model shown have optional extras).
Southwell Lifts & Hoists, adding value to the building and achieving a pleasing aesthetic appearance continually meeting the expectation of clients.