Hydro Ban Waterproofing Anti-Fracture Membrane from Laticrete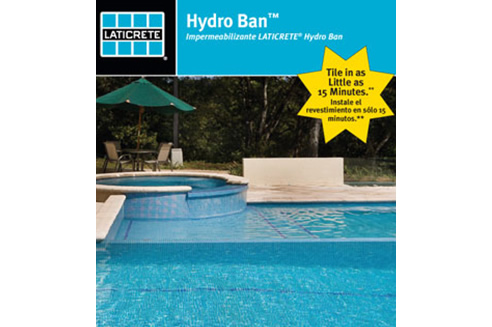 LATICRETE® Hydro Ban is a thin waterproofing anti-fracture membrane that combines optimum performance and unmatched productivity.

Our new improved formula is rapid drying allowing for a faster time to tile and flood testing in just 2 hours* after final cure, as well as faster flood testing in cold temperatures and over mortar beds. Backed by LATICRETE Lifetime System Warranty**, LATICRETE Hydro Ban does not require the use of fabric in the field, coves or corners and bonds directly to metal and PVC plumbing fixtures. Save yourself time and money, and complete your installations faster with greater ease.