Reduced Thickness Porcelain Tiles from Laticrete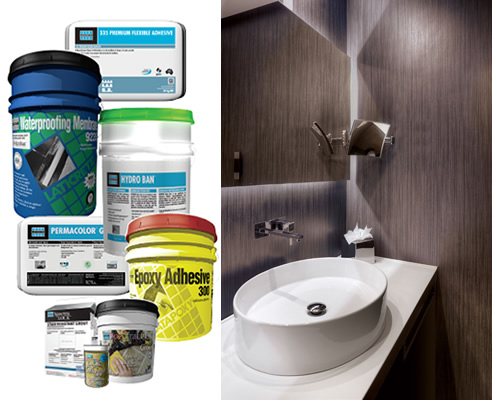 The LATICRETE products in this brochure are recommended for installing Reduced Thickness Porcelain Tiles.
An overview of each recommended product is provided as a general guide to facilitate the selection of the appropriate LATICRETE product for the specific application. Refer to www.laticrete.com.au for long form Architectural Specifications, Architectural Details and comprehensive technical support.
Provided that Reduced Thickness Porcelain Tiles are installed in accordance with applicable industry standards and written Laticrete installation instructions, projects utilising Reduced Thickness Porcelain Tiles can qualify for a LATICRETE System Warranty.^