Salt Water Holding Tank Waterproofing Brazil from Radcrete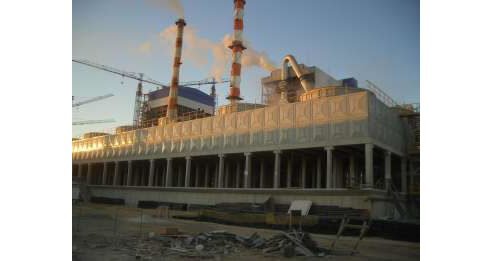 Salt water holding tanks in Bahia, Brazil protected with Radcon Formula #7
SITE DETAILS
COUNTRY: Brazil
SITE: Suzano Pulp & Paper Company
CONTRACTOR: Moura Schwarks
SPECIFIER: Poyry
APPLICATOR: Aterel Impermeabilizacoes Ltda
TREATED AREA: Internal areas of tanks
SIZE: 5,000 square metres
The Suzano Pulp and Paper Company is one of the largest eucalyptus pulp companies in the world. They use renewable forestry base paper products making them a leader in this industry. This factory is located in Mucuri, Bahia.
Netherland Brazil, local distributor/applicator, Mr. Paulo Andrade of Aterel was the applicator on this project.
Radcon Formula # 7 was applied to all the concrete surfaces within the salt water tanks.
Radcon #7 can withstand high water pressures and will protect the concrete and reinforcement from the ingress of water and pollutants. Radcon # 7 was tested by SINTEF in Norway to 400 metres. It was at this depth the control block of concrete failed whilst the Radcon #7 treated sample continued to withstand pressure.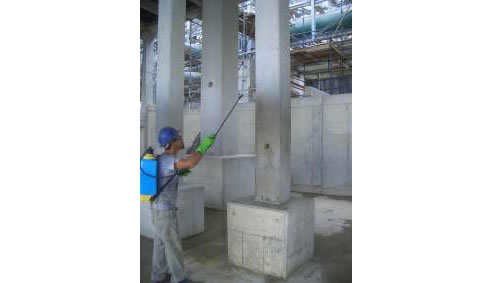 Radcon #7 application to pillars within the tank