Trackless MHG Gate from Magnetic Automation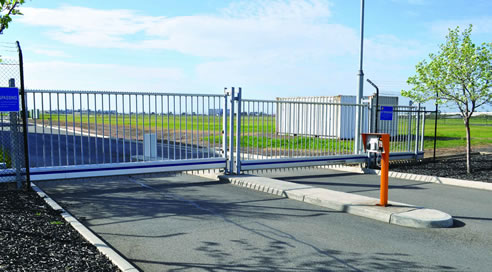 MHG flat-packed and perfect for transporting to anywhere in Australia
The MHG gate does not require tracks above or below the gate, significantly reducing the time taken for installation - approximately 2 days. This results in ease of installation for remote locations.
There is a solar powered option where electrical supply may be a challenge. The gate takes up very little space for ease of transportation; it also does not require a crane or heavy lifting machinery to install.
The MHG uses Magnetic's reliable MSL 20 MCE gate motor as an economic alternative for commercial and security applications, whilst maintaining fast operating speeds. Magnetic can tailor the MHG to suit your requirements with availability in two heights - 2 metres and 2.5 metres - as well as lengths of up to 9.5 metres.
We can provide different anti-climb accessories and gates can be powder coated for individual colour needs.
For more information regarding our MHG gate or any other Magnetic Automation products, please contact our head office on 1300 364 864 or email.