Mirror Robe Sliding Door Track Wardrobe System from Cowdroy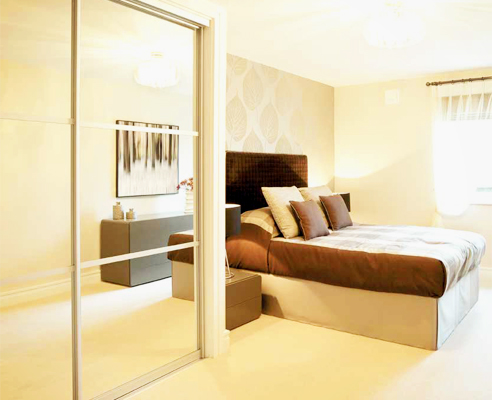 Mirror Robe is Cowdroy's latest addition to the Robemaker wardrobe door system.
Utilising a similar design to the Robemaker, including the patented snap strip feature, the Mirror Robe can be used for 2, 3 and 4 door applications.
The extruded aluminium mirror door frame is ideal for 4mm thick mirror panels but may also accommodate panels up to 6mm thick. The frame includes horizontal rail trims and vertical handle trims with finger grip as well as a rubber bumper insert for anti-collision and protection of the vertical frame and jamb.
The TT90500 Adjustable Roller Assembly locates easily into the rear of the door frame and the height adjustment screw is fully accessible for convenient in-situ adjustment.