Wood Cladding Fixing Guidelines for EnviroSlat from Futurewood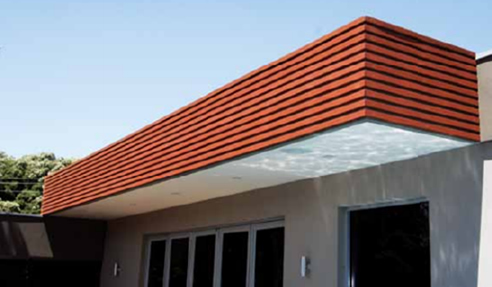 EnviroSlat is a decorative wood cladding product by Futurewood. Designed in 5 versatile colours: Slate Grey, Salt Brush, Chocolate, Walnut, and Mahogany, EnviroSlat guarantees stunning results when installed the correct way. To achieve a spectacular and long-lasting decorative finish to your facades, here are the guidelines on how to install EnviroSlat:
1. First thing's first, storage. If you already purchased EnviroSlat, but you plan on installing in the future, it is important for you to know that the product should not be exposed to excessive temperatures and direct sunlight while in storage; this is to minimise heat build-up. EnviroSlat should be stored flat and dry and off the ground.
2. EnviroSlat is likely to expand or contract depending on the rising and falling of temperatures. All boards must be conditioned to the right temperature before they are cut, so they are at an even temperature. Boards are best partitioned in the shade before being exposed to radiant heat and in temperatures under 30 degrees Celsius.
3. EnviroSlat is designed to be installed directly to posts that are fixed on the ground. The posts can be made of steel, timber or aluminium and need to have a suitable cross section and durability in order to hold the weight of the boards.
4. EnviroSlat decorative cladding boards may be fixed with 10 gauge countersunk screws inserted throughout the front face of the board. Pre-drilling and pre-countersinking the holes for the screws is highly recommended. All holes must be 1-2mm larger than the shank of the screw but not too large in order for them to be hidden under the head of the screw. Overtightening of the screws is discouraged.
5. The colour of your EnviroSlat board is expected to weather in the initial 4-12 weeks of exposure. Once the initial weathering process is over, the colour will be maintained over many years with minimal changes year on year.