Deck Flooring Colours Fit for Design Styles by Futurewood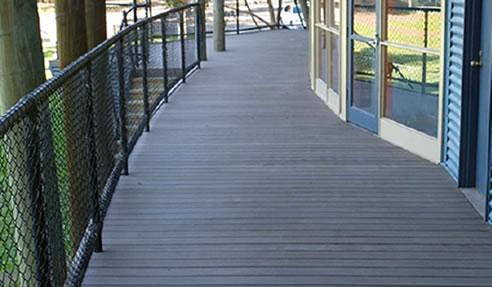 The design aspect is critical when doing any building project may it be for interior or exterior spaces. And when it comes to decking boards, researching for flooring materials is the best way to make sure that the decking panels matches the expected end results. Choosing the right flooring material is crucial to the success of the project. Its durability, aesthetics and sustainability are just some of the deciding factors that designers and homeowners look for when it comes to decking materials. So if you're deciding on having a timber deck, here's are some examples that might just change your mind.
CleverDeck® is a composite decking product designed and manufactured by Futurewood and is made of wood-plastic composite.
CleverDeck® composite decking boards are better than the traditional decking materials because unlike timber, they do not rot, they are resistant to white ants and termites, and cleaning and maintaining do not require harsh chemicals that can be hazardous to the environment; making CleverDeck® one of the most environmentally friendly materials out in the market.
Aside from that, CleverDeck® composite decking boards are low-maintenance. Simple sweeping and mopping are enough to get rid of natural debris and dirt buildup due to foot traffic.