Building Green: Sustainable Composite Decking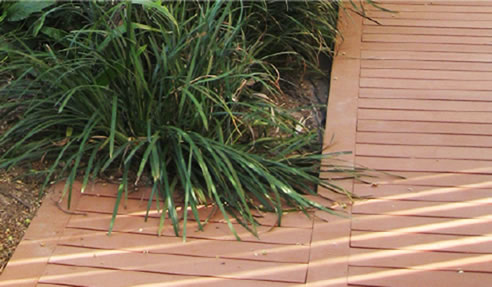 Composite decking allows people to achieve a flawless deck while keeping the aspect of sustainability in mind. Unlike natural timber decking, composite decking is an alternative that does not contribute to the growing threats of environmental damage.
When it comes to decking, design, specifications, durability, and affordability are some of the basic qualifications that are frequently considered before purchasing a product. While some only focus on the physical and technical aspects, it is also important to consider if the products are beneficial or destructive to the environment.
Sustainability pertains to the mentality of considering the ways on how we could live in harmony with the natural world around us, guarding it against damage and destruction. It is important that the products we use for our day to day lives do not compromise the wellness of the environment.
Sustainable Composite Wood Decking Material
As far as sustainability is considered, Futurewood's CleverDeck makes an excellent substitute for the traditional timber decking. The availability of this composite decking material means that trees need not be cut down in order to produce decking boards. Made from recycled industrial materials, Futurewood ensures that CleverDeck delivers high performance with minimum maintenance with quality that can surpass the standards of even those with the most meticulous taste.