Custom Roller Blinds for Apartments from Blinds by Peter Meyer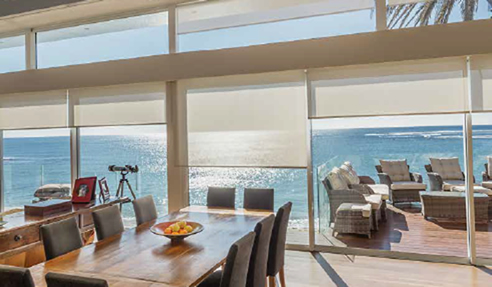 Custom Roller Blinds and other window treatments add value to any space including, and more recently, to high rise apartments that have been a growing trend in most Australian cities.
There are several challenges when designing and decorating high rise apartment units. Some of the things to consider are the floor area, the ventilation, soundproofing, privacy and most importantly, the lighting. Data from these requirements play a huge role in the overall design and style of the space.
Lighting is a significant factor in areas on the higher floors. The amount of light that passes through can affect the look and feel, room temperature, and energy consumption of the whole unit. Another factor should be your client's privacy, especially when the residence is in a High Rise apartment complex where buildings are built right next to each other, the fabric choice for interior blinds plays a significant role in the safety, security and also maintaining the discretion of unit owners.
Keeping all these in mind while keeping in line with the visual aesthetics of the space can be a challenge, especially with limited choices for window treatments out in the mainstream. This is why Blinds by Peter Meyer offer custom made roller and other interior blinds in a huge selection of fabric choices and varieties. Something for every level of privacy as well as interior style.