HEATSTRIP DIY Plug-In Timer with Remote Control by Thermofilm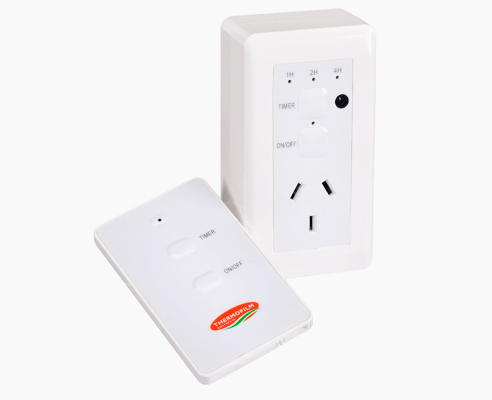 Introducing the new DIY controller TT-MTR-PLUG timer switch to complement all HEATSTRIP® electric heaters in indoor or outdoor applications. It provides flexibility and ease DIY installation and remote control of plug-in heaters.
Features:
On/Off function with LED indicators.
Automatic timer - 1 / 2 / 4 hour options.
Remote control included.
Max. 10 amp.
Power input: 230-240V, 50Hz.
Ideal for HEATSTRIP® electric heaters and most plug-in appliances.
1 year warranty.
For more information, please contact us on (03) 9562 3455, email sales@thermofilm.com.au or visit heatstrip.com.au. To download the product manual, please click here.