Expert Advice for Choosing the Best Tapware from TILO Tapware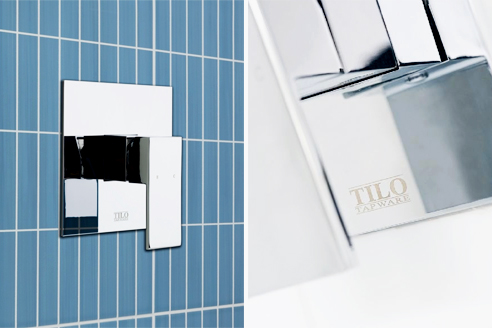 Tilo gives the expert advice in choosing the best
tapware for any construction project.
One of the most essential elements in a kitchen or bathroom is the tapware. Not only are they a necessity, tapware brings all the elements of the room together. It gives the room that final touch of completeness. So when choosing tapware for any construction project, from the family home to the multi-story apartment building, it is absolutely essential that you choose tapware that will not only enhance the décor of the room but fixtures that are reliable, long wearing and preferably a brand with a long history and a reputation of true quality.
Tilo Tapware, the name behind the brand.
Fortunately when it comes down to making that important choice there is one brand you can truly rely on. Tilo Tapware has been marking out that reputation in the industry since 2003. Actually even before Tilo Tapware became a brand available to the market in Australia, Tilo Tapware was already in its' research and development stage prior to 2003. In actual fact Tilo Tapware recognized the great need for a reliable supplier of tapware goods and the like back in 1997 when such items as ceramic disc cartridges and mixer taps were not readily available in Australia and items such as pop-up wastes were of course unheard of.
Simple Choices
When it comes down to matching décor styles there are some important decisions you need to make before carrying out that renovation or new home construction. In regards to tapware firstly you will need to consider whether you prefer twin handled taps as opposed to single levered mixers. The reason is that this decision will influence the way that the pipework is set up in the wall at the 'rough-in' stage and at times in the floor at slab stage if installing a stand-alone mixer such as a freestanding bath-filler for example. Many older style homes may still be fitted with twin handled taps in the shower and over the bath tub which will present a problem if converting to singled levered mixers the reason being that these cannot be easily replaced without exposing the internal pipework which may require the removal of tiles and the opening up of the wall.