Green Wall for Kitchen Window from Atlantis Corporation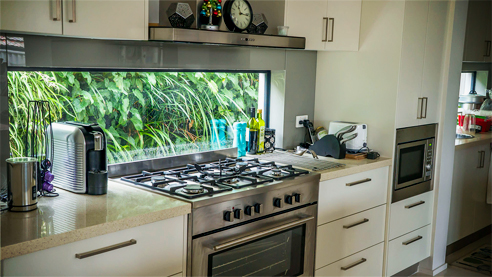 Atlantis Gro-Wall® 4.5 installed on fence line for kitchen window.
This kitchen in a newly constructed home in Sydneys northern suburbs has converted an ugly view of steel Colorbond fencing into a stunning green wall vertical garden. The new green wall aspect and aesthetics has greatly improved the kitchen outlook. The family is happy with the results and are enjoying the new look.
If you are looking for Vertical Garden Green Wall products or for supply and install solutions please contact us.