Eco Friendly Subfloor Ventilation from Exopest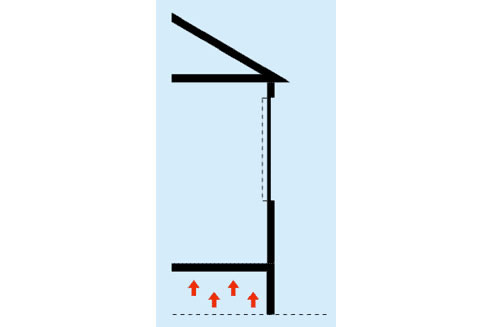 By having good subfloor ventilation within your home, it improves the health of your home by reducing airborne fungal spores.
Many Edwardian brick homes have a musty smell, originating from poor underfloor ventilation. This is often compounded by underfloor ducted heating systems which further reduce natural air movement.
Ducts are sometimes left in contact with the ground causing heat loss and local condensation. Heating ducts should always be off the ground and strapped to the floor joist. This increased moisture is also enough to attract foraging termites and decay fungi.
Exopest can simply install eco-friendly, solar-powered or low-voltage subfloor ventilation systems. The difference is immediate, the energy running the system is free from the sun (for solar-powered systems) and results in a damp-free environment with no carbon emissions.