Laser Engraving Tips for Customised Awards by Architectural Signs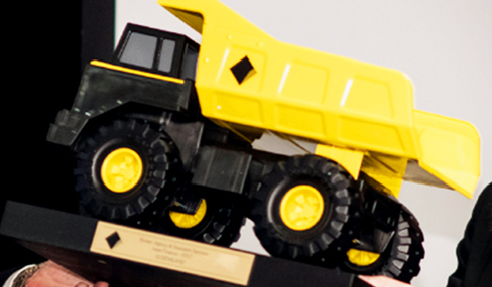 Laser Engraving Tips for Customised Awards
How do I create great looking awards with the laser?
Prioritizing the Content: The 5 Ws and Design Hierarchy
The first things you need to establish before you start designing anything are the 5 Ws. They are the Who, What, Where, When, and Why of your design. Establishing the 5 Ws will give your design good direction from the start and help make decisions along the way easier. Creating a design for an award is unique because there are two "who's" to include in the design - who will be receiving the award, and who is presenting the award. Which of the two who's to emphasize more is up to you, but in most cases, the organization giving the award away is higher in the design hierarchy of the overall piece.
When designing an award, memorial or plaque, the design hierarchy becomes a very important tool used in leading the viewer through your design. Emphasizing certain details more than others and creating a hierarchy in your design is achieved by utilizing design concepts like size, white space, contrast, and balance.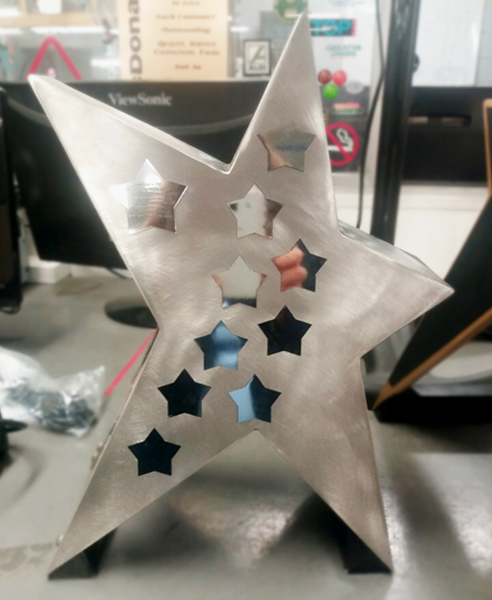 Typeface Selection
When engraving projects, such as an award, plaque or custom business card, it is important to limit your design to two or (no more than) three typefaces. It is always safe to use the "golden rule" of typeface selection by choosing complementary typefaces - one san serif, and one serif. Choosing an abundance of different fonts will make your project look crowded, busy and hard to read. It is also important for designers using laser engravers to consider the material type before selecting typefaces as well. A wispy typeface, with thin lines, might not engrave well on the softer woods.
Clean Layout
Lining up elements in a design either vertically or horizontally can help give the final engraving a more polished and sophisticated appeal. Keep it simple. Eyes get fatigued by too much text and skim right over the message.
How Do You Decide on the Layout of the Award
Think always of the recipient and those who see their award. Most important is to have the name in bold - that's what causes other's to look. Second is who the award is from - that causes lookers to want to know why. The message - it answers the why of the award.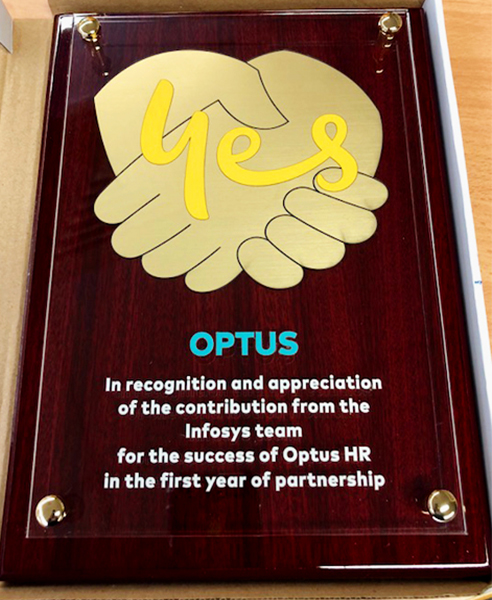 What's the Difference Between Rotary and Laser Engraving?
In general, a rotary engraving machine is driven by compressed air which pushes a diamond or carbide tip into the material and scrapes a pathway. The engraving tip is driven into the material. A laser is a light that burns. For metal, that means that the coloured coating is burned off, or an applied coating is burned into the metal and the remainder washed off; For plastics, the laser burns into the material leaving a path to be filled with paint or clearing one colour of material that sits atop another.
Architectural Signs can provide you with unique customised awards for your business using laser and other engraving options. For customised awards, general signage, braille and engraving solutions contact Architectural Signs visit www.arcsigns.com.au. You can also view our video here.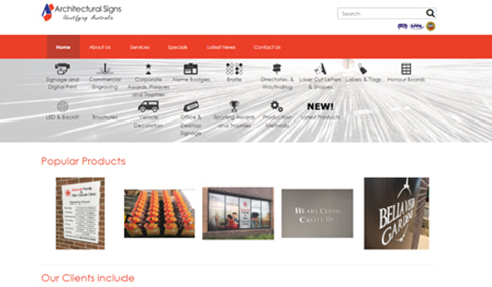 Why Consider Architectural Signs?
Feedback from clients;
Consistent and high quality across all projects; indoor and outdoor signage, general engraving, printing, and braille.
Friendly and efficient service and customised solutions.
One stop shop with most engraving and printing carried out in Architectural Signs' Castle Hill factory.
Vast experience across a wide variety of industries since 1979: Construction and Building, Fast Food, Corporate and Promotional awards, Medical, Education, Retirement Villages.
They keep abreast of new trends and technologies for client cost efficiencies and improved delivery: LED signage, UV flatbed printing for awards and signage, improved laser engraving and printing techniques.