Contemporary Sculpture at the Wharf by ARTPark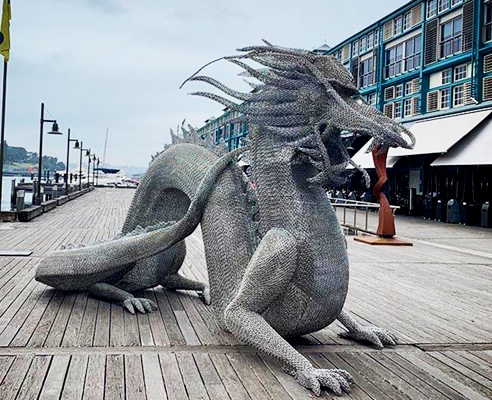 ARTpark Sculpture at the Wharf
From November 5 visit 77 contemporary landmark sculptures through the Woolloomooloo Wharf, deck, marina, concourse and terraces.
Participating artists exhibiting through to March 2019 at ARTPark at the Wharf includes, Andrew Rogers, Aldo Bilotta, Alex Scheibner, Astra Parker, Andrew Kasper, Anton Poon, Al Phemister, Bernar Venet, Blaze Krstanoski-Blazeski, Chris Flenley, Chen, Clara Hali, David McCracken, Greg Johns, George Martin, Geoff Farqhuar-Still, Gary Christian, Mitchell Ferrie, John Topfer, Fono McCarthey, Jason Aslin, Janos Klein, John Gardner, Jonathon Leahey, Helena Lillywhite, Karl Meyer, Louis Pratt, Ludwig Mlcek, Michelle Klisowsky, Mitchell Ferrie, Michael Van Dam, Michael Baird, Max Lyle, Michael Vaynman, Nicole Allen, Paul Selwood, Paul Mutimer, Phillip Piperidis, Rae Bolotin, Stephen Glassborow, Stephen Coburn,Tobias Bennett, Todd Stuart, Wendie McCaffley, and Susan Dorothea White.
For further information about the art, map, catalogue, and enquiries, please visit www.artpark.com.au.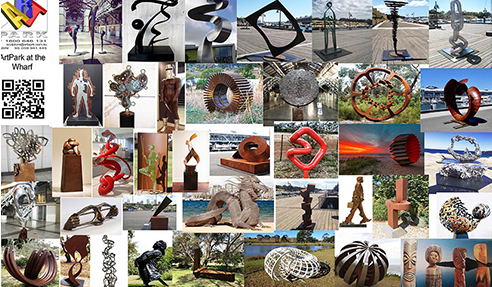 02 9326 9541
C/o 104 Cathedral St, Woolloomooloo, NSW, 2011