Fibre Optics for Sofitel Knitted Light Installation from Di Emme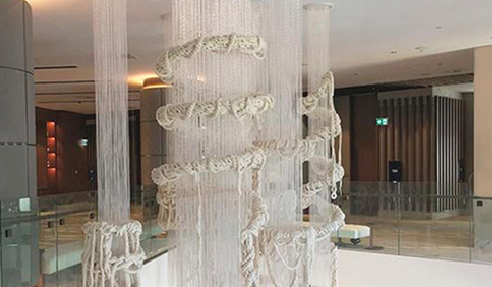 Di Emme worked together with A+ Design Group in bringing the custom-made fibre optics knitted light installation at the hotel reception and Esprit bar of the Sofitel Darling Harbour. The design is reminiscent of the historical use of the site for wool stores, auction houses and wharves. The floors are weathered timber and giant woollen light installations descend from the lofty ceiling.
A+ design group enlisted the help of Jacqui Fink, a renowned fibre artist and extreme knitter, to creating the woollen elements of the awe-inspiring custom-made lighting using sparkle fibre and wool. Di Emme constructed the framework and joined the 3000m of sparkle fibre optic cable that gives an ethereal glow.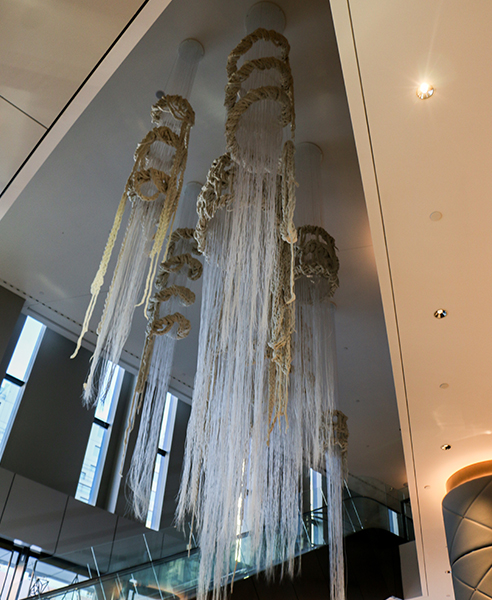 The fibre optics for the Sofitel knitted light installation measure between 300mm and 800mm in diameter with lengths of sparkle fibre up to 7m. The framework is suspended on a stainless thread. Di Emme built a large prototype in their studio to help complete the project as per schedule and budget.
If you're looking for a company who can make your architectural design concept turn to reality, consult with the experts at Di Emme by visiting www.diemme.com.au today!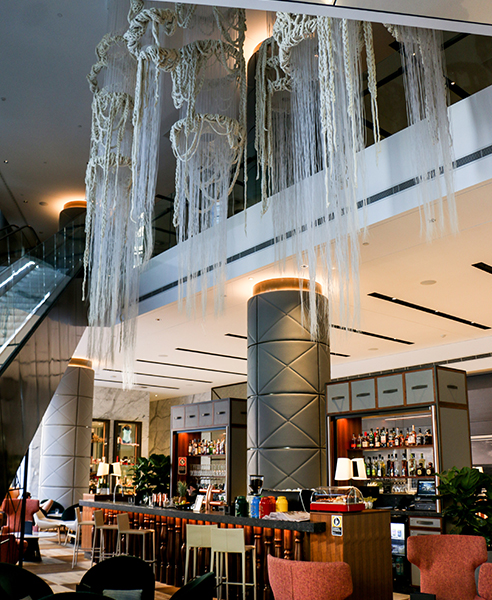 Di Emme Creative Solutions Pty Ltd Profile
02 9550 0811 Mobile: 0403 254 201
Unit 3, 87-89 Moore Street, Leichhardt, NSW, 2040