Functional Residential Carpets for Aged Care from Nolan Group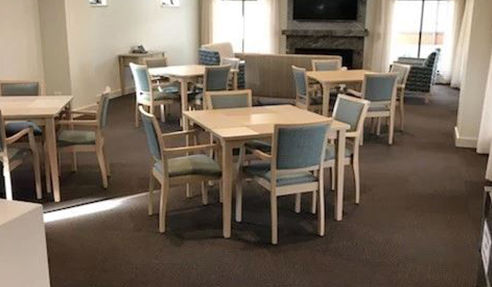 Warrina Aged Care
Project: Warrina Aged Care, South Australia
Designer: David Frazer Design in conjunction with Archi-Data Adelaide
Product: Ruscello, Katto and Sokoitari
As it was an independent living complex, the carpet that was to be selected for the bedrooms needed to maintain a residential atmosphere whilst combined with function. The carpet also needs to have the ability to easily replace sections of carpet areas when new tenants take over apartments. In the common areas, the selection was based on colour.
Archi-Data chose the Nolan Group as the supplier due to the extensive and diverse product offering. The Nolan Carpet range offers design and colours that can be adapted to a variety of environments whilst maintaining durability and the functionality required in aged care. The client is very satisfied with the finished result and looks forward to doing future areas with Nolan Carpets.
Find out more information by visiting www.nolans.com.au.