Custom Manhattan Venetian Blinds from Blinds by Peter Meyer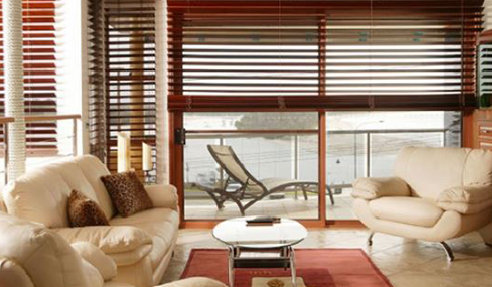 Blinds by Peter Meyer's Custom Manhattan Venetian Blind is bringing back classic 'retro' interior fashion. But this time with a touch of modern and urban slick finishes suited for a range of commercial applications.
With more than three decades of providing the best quality blinds and awnings across Australia, Blinds by Peter Meyer has already earned the trust and loyalty of major architects and decorators. Their innovative Venetian Blinds have maximised creative opportunities, allowing for vast design possibilities within most building styles without compromising their benefits including light and privacy control, energy efficiency, and convenience.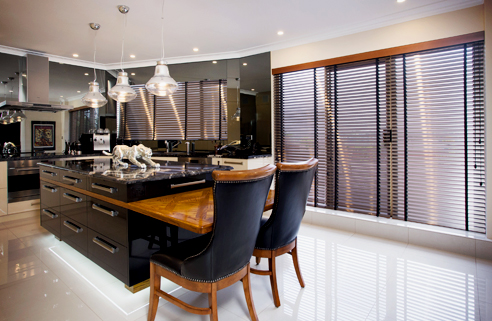 Manhattan Venetian Blinds Specifications
Custom Manhattan Venetians are made with rich Canadian Western Red Cedar valance and bottom rails available in your choice of finish such as clear lacquer or painted bright white, off-white, basic beige, and black or even custom painted.
The Cedar valance and base rails are combined by premium 50mm aluminium alloy slats, offered in classic colours Brilliant White, Ebony, Grey Gloss, Sterling, and Pure Silk.
For maximum durability and safety, Blinds by Peter Meyer's headrails are designed with world-class quality components; Reliable locking systems, enclosed headrail options like wide textile tape and front and rear fascias with returns, plus brackets in your choice of universal top, face, or side fixed.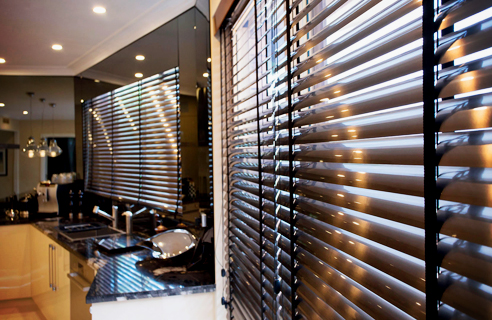 Manhattan Venetian Blinds are controlled through lifter and tilter cords. Tilt operation is available for less than 350mm wide blinds, while both lifter and tilter cords are available for 350mm to 450mm wide blinds. In most cases, these cords are installed on the opposite sides of the headrail to avoid tangling.
For maximum convenience, Blinds by Peter Meyer partnered with Somfy Motorisation for the finest quality cutting edge technology. Their range of flexible controllers and switches enable a smooth and controlled movement when compared to the manual operations of lift and tilt with a higher risk of damaging the blinds. With features such as timers or sensors, heat and light energy are also easily controlled, promoting energy efficiency and conservation.
For more information about the Custom Manhattan Venetian Blinds, contact Blinds by Peter Meyer or visit www.petermeyerblinds.com.au today.