New Black Bottom Sliding Door System from Cowdroy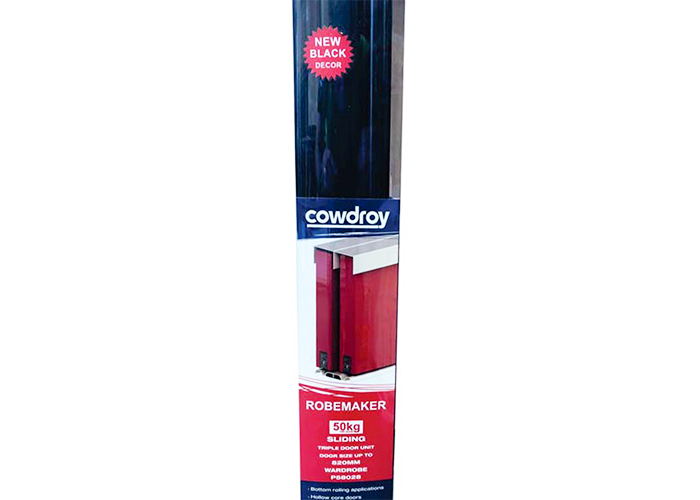 New Finish - Black
Robemaker 3 Door Set 2,420mm
Robemaker is a smooth and quiet bottom rolling system suitable for 3 door wardrobe applications. The attractive slimline design features concealed wheel assemblies and a patented snap-on bottom track, resulting in improved aesthetics and no unsightly bottom track fixing screws.
Features:
Smooth running adjustable roller sheave.
Slimline design and reversible head guide.
Also available in gloss white and clear anodised to suit 2, 3, and 4 door openings.
Optional Black flush pulls are also available.
Robemaker Triple Track and MirrorRobe options are also available in this range.
For more information regarding this Black Bottom Sliding Door System from Cowdroy, visit www.cowdroy.com.au.