Opening Louvre Roof Systems with Colorbond by Vergola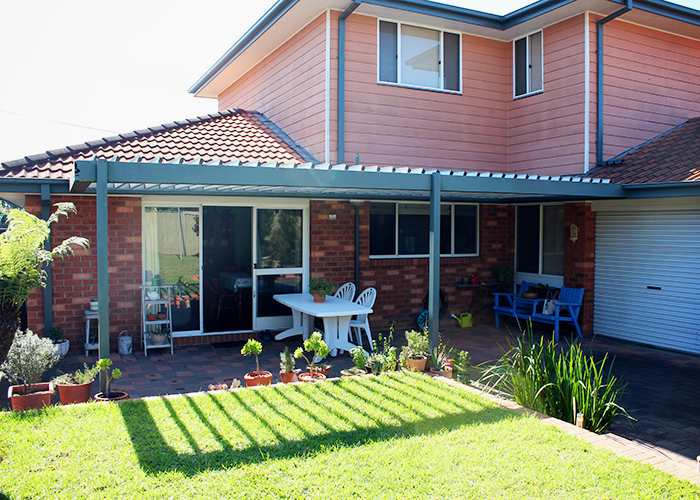 Opening Roofs - Colorbond Steel versus Aluminium Louvres
While other opening louvre roof systems use aluminium alternatives, Vergola continues to feature superior Australian-made BlueScope Colorbond®, that is the roofing material of choice for nearly half of all new Australian homes, and over 80% of all Australian gutters. Here's why Australian-made BlueScope Colorbond® is a superior material:
Colorbond® is manufactured from Zincalume® steel with an aluminium/zinc/magnesium alloy coating that is stronger and longer-lasting than aluminium.
A conversion layer is applied to the steel surface to improve adhesion.
Colorbond's Super Polyester coating technology ensures the Vergola's finish retains its 'as new' look for longer.
Exterior grade paint is baked on to the Zincalume® steel base giving Vergola resistance to chipping, peeling, and cracking that is superior to powder-coated aluminium louvres.
Vergola NSW has been installing Australian-made BlueScope Colorbond® louvres for more than 30 years. We recently visited one of our very first customers and their 30+ year old Vergola is still fully functional.
Here's what the owner had to say about their Vergola all these years later!
"We added a Vergola to our house 30 years ago and are so pleased, every day, that we did. Knowing that Vergola is still around today only confirms that we made the right decision back then. It's a great concept and, as our 30-year-old Vergola will prove, it's a great product. Over the last 30 years, obviously many others have realised the benefits of being able to open and close a roof, and have chosen a Vergola as well... A Vergola is a great investment and, for us, adding ours 30 years ago is still the best home improvement that we've made," Jenny Cowper, Milperra.
For more information on Vergola, visit www.vergolansw.com.au.