DecoCoat Architectural Powder Coating from DECO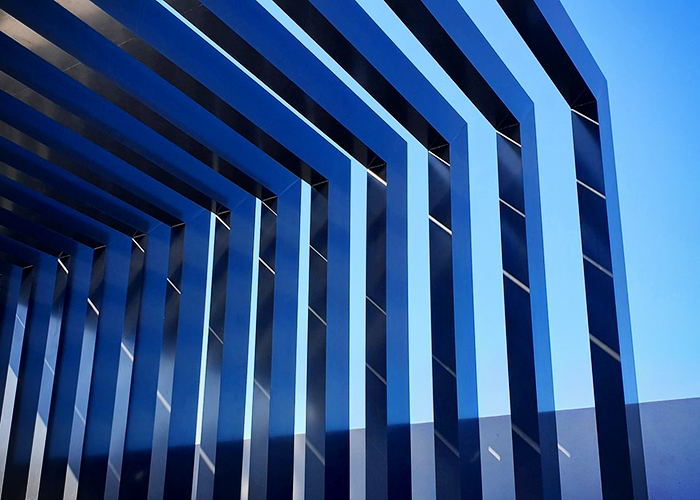 DECO Australia Launches 'DecoCoat' Architectural Powder Coating
Australia's leading aluminium surface finisher, DECO Australia, has unveiled its latest architectural finishing range - DecoCoat™. The new range will offer high-quality architectural powder coating services for the ultimate in durable finishing solutions.
Using only the highest quality powders, DecoCoat™ offers a wide selection of colours, textures, and powder 'classes'. For the most durable finishes, DecoCoat™'s exclusive range of Super Durable™ 'Class 2' powder coating is designed to withstand Australia's harshest environmental conditions. Offering 50 per cent more durability than typical powder coating, the Super Durable™ 'Class 2' powders are marine grade, UV stable, and offer high colour retention.
With an almost unlimited choice of powder coating colours and textures available, DecoCoat™'s exclusive 'Colour Series' has been curated to assist architects and designers by providing a simplified colour range for quick and easy colour selection. Featuring 12 on trend colours, the DecoCoat 'Colour Series' has been hand-picked from our Super Durable™ powder range and are suitable for a wide range of applications.
DECO's controlled processes and precision application are what separates DecoCoat™ from regular powder coating companies. Utilising DECO Australia's latest powder coating technologies - including a fully-equipped pre-treatment plant which is essential for long-lasting finishes - and in-house testing facilities such as accelerated weathering (QUV) and corrosion resistance (AASS) test, DecoCoat™ delivers the highest quality finishes for even the most complex projects.
"Quality application and a lasting impression are at the core of our new line of architectural powder coating. DecoCoat™ provides our customers with the freedom to achieve their design goals with confidence, knowing they are getting a quality finish that is set to last," said Simon Pearson, Architectural Business Manager, DECO Australia.
DecoCoat™ is tested to and complies with the Australian standard of architectural powder coating (AS 3715) as well as the international standard for powder coating as outlined by Qualicoat. DECO Australia has business-wide ISO 9001 Quality Assurance accreditation and are accredited Dulux and Interpon powder applicators.
Suitable for a wide range of residential and commercial applications, the DecoCoat™ finish is now also available as a solid colour option across DECO Australia's range of aluminium building products. For more information about DECO Australia's range of architectural finishes and building products visit www.deco.net.au or call.